Missouri construction worker was just trying to make change
Used $100 bill to buy soda and one scratch-off ticket
Lottery win comes just weeks before wedding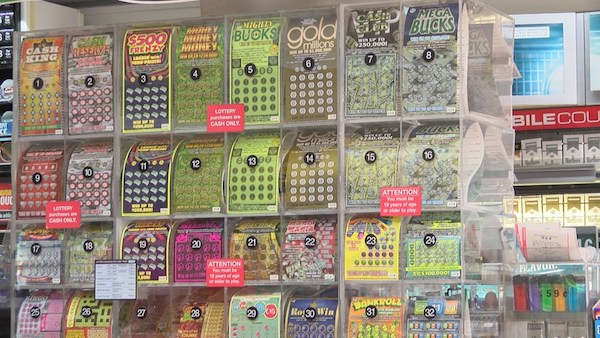 Brandon Eaton bought a "$4 Million Spectacular" Missouri lottery ticket, along with a bottle of soda, on September 10 with a $100 bill. He scratched the winning ticket in the parking lot of the store and discovered the $100,000 win.
He described the entire event to lottery officials as "pretty unbelievable." The construction company employee wasn't the only person pumped about his winnings.
"She was pretty excited," he said of his fiancée's reaction. "We're getting married here in about 25 days, so it helps a lot."
The husband-to-be joins a lengthy list of individuals who scored massive lottery winnings completely by accident. Just like Eaton, Richard Noll of Revere, Massachusetts, bought two $20 scratch-off tickets to break a $100 bill. He just needed the change to buy some lunch—Noll won $10 million on one of the tickets.
Thuan Le spent $1 extra on her usual lottery purchase and walked away with the $14 million jackpot back in 2013. In 2016, Richard Hopper bought a lottery ticket that another customer didn't want and ended up winning $1 million in the Michigan State Lottery Mega Millions drawing.
Of course, there numerous stories of the not-so-lucky. Take for example the Pennsylvania man who threw away $1.25 million winning tickets by mistake back in 2014 or the California woman who accidentally gave a winning lottery ticket to a homeless man instead of money. It is gambling, after all.
So, what will Eaton do with his new found fortune? The money "helps a lot" and he'll probably pay for his wedding and a few other bills. Yes, winning one hundred grand is a huge help. It's not enough money to build a waterpark dedicated to loved ones as John and Linda Kutey did, but it's a start.
Check out this list for even more unbelievable lottery stories. You can also visit LotteryTexts.com, which is an independent lottery results service that shows results of various lotteries such as the Michigan State Lottery.