More and more players across the globe are heading online to enjoy games of bingo. With so much variation and fun, online bingo games are taking over.
Players now have more choices than ever before, with options like speed bingo and regular bingo and everything in between now on offer. Find out more about online bingo sites at www.bingosites.co.uk.
In this article, we will take a dive into the range of online bingo game rules and variations. We will go in-depth into the varied world of online bingo to provide an idea of which games you might like the most.
So, without further ado, let's take a peek at the range of online bingo games, beginning with the fastest one of all.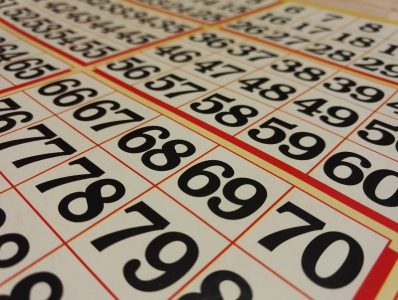 The Rules of 30 Ball Bingo
The fastest online bingo game on the planet, thirty ball bingo is often named speed bingo in the industry. Usually, this form of the game uses nine numbers housed within a grid of three squares by three. As online bingo grows in popularity, experts are betting on speed bingo to grow too.
This style of bingo game offers smaller prizes to players because the game itself is much quicker. Cross your numbers off first and who knows what you might win!
The Rules of 75 Ball Bingo
In the US, punters can't get enough of 75 ball bingo, a variation that includes using cards with five columns and five rows, a total of twenty-five boxes. Usually, the central one is left bare whilst the rest are filled.
Players can win using vertical, horizontal and diagonal lines, with line styles and patterns also making for a win in certain situations.
The Rules of 80 Ball Bingo
When it comes to eighty ball bingo, there are a sixteen numbers on players' cards. Used exclusively online, this type of bingo has columns with number from a certain range. For example, one might have the numbers 21-30 and then another 31-40 and so on and so forth.
The way to win in this type of bingo is to get one of a variety of patterns of line types. Players can usually find the requirements for winning shown somewhere on the card itself, meaning paying sharp attention at all times is paramount.
The Rules of 90 Ball Bingo
This style of bingo is the longest form used online and it usually has three separate rounds. Ninety ball tends to be the most popular style of all, with a huge range of offerings available across the internet.
Usually, this style of bingo involves a card with three rows of five columns, fifteen boxes altogether. The numbers are randomly attributed to their boxes, which is unusual in comparison with other bingo styles. This makes this type of bingo more difficult, with things made exciting by round one going to those who land a line, round two going to someone who gets two, and the third going to whoever gets a full card of numbers.
In the end, online bingo rules and variations are incredibly diverse. With that said, the basic idea is the same. No matter which style of bingo you go for, you will no doubt always have a fun time of it with whatever game you play!