Mum wrote a grieving book for her children and 9 months later was charged with his murder.
This mum wrote a grieving book for her children after their father had died, and then it came to light that she was his killer. She was arrested on Monday, May 8th, more than a year after her husband, Eric Richins, had died. 
Kouri Richins, 33, is from Summit County in Utah and her husband Eric died March 4th, 2022. Kouri called 911 in the middle of the night to report that her husband was 'cold to the touch.'
Kouri told police that she gave her husband a mixed vodka drink while he was in bed before going to check on their children. She says when she returned, he was unresponsive.
When deputies arrived at the house, they found Eric at the foot of the bed. The autopsy done on Eric revealed he had died as the result of a fentanyl overdose. The medical examiner reported that he had about five times the lethal dosage of the drug within his system.
During the investigation, an acquaintance of Kouri told the police, " The wife had asked them to get her some 'prescription pain medication'. They delivered hydrocodone pills, after which Kouri allegedly asked the acquaintance to get something stronger." 
Who could write a grieving book for their children and have done this with such obvious intention and premeditation?
Kouri was then given 15-30 fentanyl pills and three days later, Eric became 'very ill' after having dinner with Kouri at home. According to court documents, Eric 'told a friend that he thought his wife was trying to poison him'.
Another two weeks after this incident, Kouri allegedly asked for another batch of fentanyl pills. Six days after the pills were delivered, Eric was found dead.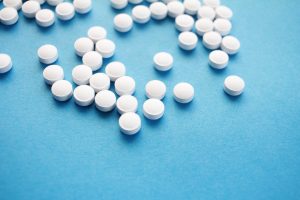 In March of 2023, Kouri released her picture grieving book 'Are you with me?', which 'follows the story of a child who has lost their father, but who is reminded that his presence still exists all around them, just like an angel watching over them'.
She was on local television promoting the book and during the segment she even described her husband's death as unexpected."It's — you know — explaining to my kid just because he's not present here with us physically, doesn't mean his presence isn't here with us," she said.
Kouri has been charged with aggravated murder as well as three charges of possession with intent to distribute. The obituary for the father said that he and Kouri were married for 9 years at the time of his death. 
"Eric did absolutely everything in his power to provide his family with every possible opportunity to learn, grow, and have fun," the obituary read.
It's savage that a mum would write a grieving book for her children and be the reason they grieve in the first place. And now she's gone from their lives, too. How sad.
For more murder, follow the link to The Best 2020 Netflix Murder Documentaries.