Way to put a damper on a heartwarming story.
A family of five from Utah faced an unspeakable tragedy last year. Eric Richins, a husband and father-of-three died suddenly.
The cause of death was a mystery at the time. Yet, it devastated the life of Kouri Richins and her three children.
To cope with the pain, they turned to literature. With the help of her kids, Richins wrote a children's book titled "Are You With Me?" to help other kids deal with loss.
What a heartwarming story. Or it was, until Richins got charged with murdering her husband.
She has now been arrested and is facing charges of poisoning her husband with a deadly dose of fentanyl.
See, this is why we can't have nice things.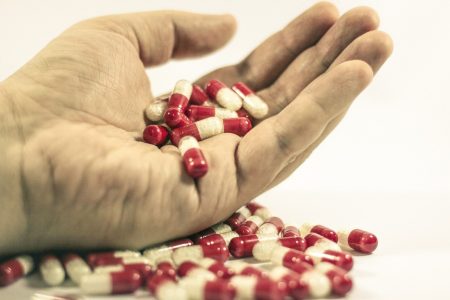 The Book That Brought a Little Peace
The Richins family's supposed tragedy happened in March 2022. That night, Mrs. Richins made her husband a Moscow Mule to celebrate a success at his workplace.
After handing the mixed vodka drink to him, she went to one of her sons' rooms. The child reportedly suffers from night terrors and Mrs. Richins fell asleep next to him.
When she woke up, she discovered to her horror that her husband was unconscious. When she went to him, he was "cold to the touch."
At the time, it seemed the entire family had been shaken by their loss. To try and help her children understand what had happened, Mrs. Richins says she started looking for a suitable children's book.
Unfortunately, she couldn't find any. So, she decided to write her own, despite having no literary background.
"I'm not a previous author. I am not a child psychologist. I'm not a counselor, right?" Richins told KPCW just in April 2023.
"I am a mom of three kids. And I can only write about what I know and what we're going through."
To make the book as authentic as possible, Mrs. Richins asked her children to help. To the extent that they could, her kids told what they were feeling to fuel Richins' writing process.
"It's been a long, long year and a difficult year. Writing this book has brought a little peace to me, to me and my boys."
The book "Are You With Me?" was published in March this year — a year after Eric's death. Another book called "Mom, How Far Away Is Heaven?" was slated for publication in May.
Mystery Drugs
Unfortunately, new details have shown that the story Mrs. Richins has spun isn't exactly correct. In fact, if the allegations are true, it's downright fraudulent.
Remember how I said Eric's cause of death was initially a mystery? It didn't stay that way — a medical examiner later discovered that he had died from a fentanyl overdose.
But he wasn't known for drug use. Where did the stuff come from?
Try his wife. According to the charges, Mrs. Richins had contacted an unnamed person between December 2021 and February 2022 to acquire strong pain medication, supposedly for an "investor with a back injury."
She received hydrocodone, but she wasn't happy with her purchase. She allegedly contacted the person again, saying she wanted "some of the Michael Jackson stuff" and specifically asked for fentanyl.
That's what she got. And only three days later, after a Valentine's Day dinner, Eric got sick.
"Eric believed that he had been poisoned. [He] told a friend that he thought his wife was trying to poison him," the court documents state according to the BBC.
The Arrest
Curiously, nothing more seemed to happen. Two weeks later, Mrs. Richins bought more fentanyl, the court files state.
On March 4, Eric died. According to the court filing, the Moscow Mule he had on the night of his death included more than vodka, ginger beer, and lime.
The secret ingredient was fentanyl and it was served to Eric by his wife, according to the documents.
Mrs. Richins was arrested on May 8 and charged with Eric's murder. In addition, she's facing charges of possessing GHB, an illegal narcolepsy drug that's often used as a date rape drug.
A detention hearing for Kouri Richins is scheduled for May 19.
And to think that her book, published just two months ago, is dedicated to "my amazing husband and a wonderful father."