It's an age-old question; are they games of chance, or something else?
Online casino players prefer slot games because they are easy to learn and fun at all stakes. Real money gambling is by far the most exciting, so it comes as no surprise that many prefer to bet real currency. At the same time, players want to be sure that the games they end up playing are safe. The concern that slots games at online casinos might be rigged is a legitimate one, but luckily the answer is reassuring. As you see in the paragraph below, you can enjoy a secure gaming experience spinning the reels of slots online.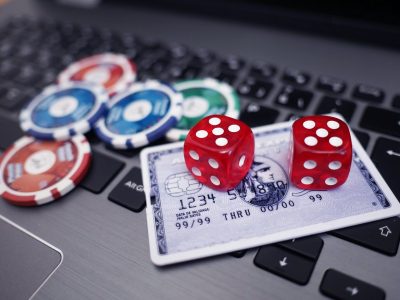 Fairness benefits respectable online casinos
Reputation is something that is built in time but unfortunately it is very easy to ruin it with one mistake. Arguably the worst-case scenario for an online casino is to be no longer trustworthy. Rigged slots would be a surefire way of tarnishing the reputation and most likely a crushing blow for any online venture. Established casinos with years of experience and a flawless track record can't afford this risk. The short-term gains that fixed online slots might grant them would be insignificant compared to the losses.
On one hand, respectable online casinos have more to lose by rigging slots. At the end of the day, the house edge is always in their favor and if players spin the reels of slots long enough, the math will do the casinos' work. On the other hand, licensed casinos are subject to the scrutiny of strict regulators. These independent companies, as well as the auditors take a close look at the random number generator of the software used. If the algorithms are not fair, they promptly revoke the license which is a horrible scenario.
Top software developers provide safe slots
According to gaming website Casinosites.org, "Choosing a licensed and regulated casino is the first important decision when trying to offset the risks" —  The next step is to spin the reels of slots produced by prestigious software developers. These companies will test the algorithms in-house before releasing the games, to make sure they are fair. Just like the casinos they supply with games, these top companies have a reputation to protect and can't afford any missteps. They provide a lot of data for players regarding the game so they can make the right choice.
Respectable software developers will also seek the seal of approval from independent auditors. These companies focus all their resources on testing the games for fairness and publish their conclusions. They have the means, experience and motivation to make a correct assessment because their reputation depends on them. Bribing these auditors is virtually impossible and casinos simply can't afford to take such a risk. At the end of the day, if you gamble at a licensed casino certified by auditors, you'll be totally safe.