Ever wanted to own a haunted house? Well, now you can!
Are you itching to find a new place to call home? Are you looking for a new place to settle down, or have you maybe just outgrown apartment living and city skylines? We've got you covered. It's the start of the spooky season, and we're kicking things off the right way.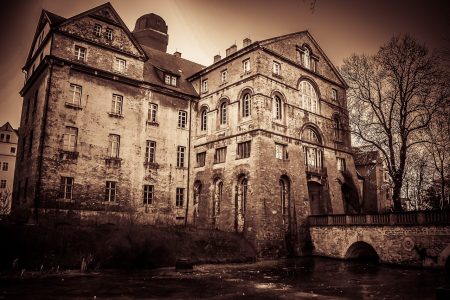 Haunted houses have featured in every Halloween classic, and for a good reason; They're creepy and the perfect setting for wrong turns, missed calls, and hauntings on Elm street. There's another way to look at a haunted house, however. Suppose you don't believe in ghosts, ghouls, and shadowy apparitions; it's just a house. If you do believe in the supernatural, a haunted house means you get a house with a live-in roommate or two.
The Priestley House
Located in Canton, Mississippi, this four-bedroom southern-style mansion is prime real estate for ghost hunters and fans of the spooky season. Its tin roofs, created with a similar process to the modern aluminum rolling process, are susceptible to tree branches scraping on them like the bony fingers of the undead.
Some of the other features of the house are a piano that, according to the house's former owners, plays itself and candles that are prone to falling from their holders. If the lore is to be believed, the original owner's wife, Susan Priestley, fell so in love with the house that she simply didn't want to leave after her husband's death and, it appears subsequently, her own death.
If you love classic painted crown and kick moldings, floor to ceiling bookshelves, and the ghost of Dr. James Priestley's widow, the Priestley house is definitely one for you.
The Conjuring House
Nestled in the quiet town of Burrillville is the perfect home for diehard paranormal fans. This one, however, is not for the faint of heart; anyone who scares easily should probably drive on by. As the 2013 blockbuster The Conjuring setting, the house is as spine-chilling in reality as it was on the green screen.
The last couple to own the creepy house was so freaked out by it that they spent the first four months in one downstairs room to let the supposed spirits get used to them being in their space. Built-in 1836, the quaint three-bedroom farmhouse features a class full farmhouse kitchen, eight acres of land, and rumors that it is still haunted by the terrifying presence of Bathsheba Sherman, a suspected witch who called the property home in the 1800s.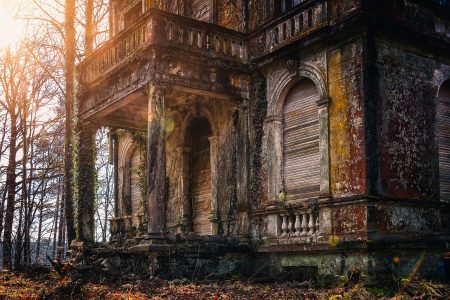 The Haunted Castle House
Very few property listings proudly mention how many people have died within their boundaries, but this stunning gothic-style five-bedroom mansion certainly does. This house gets prime bragging rights thanks to its former occupations. Once a grand manor, this home has served time as doctors' offices, a hospital, and a funeral home if the first two weren't potentially grisly enough.
Final Word
These are just three of many haunted houses available for purchase in the United States. With so many options available, you could easily bank on acting out scenes from your favorite thrillers or having the absolute best house on the block for Halloween hijinks. Happy haunted house hunting!