Good assistants really do make the world go 'round...
An ever-increasing number of business owners and entrepreneurs resort to the services of virtual assistants to reduce overhead costs. The tasks assigned are time-sensitive, lengthy, not to say that they take away focus. Independent professionals help with various business needs.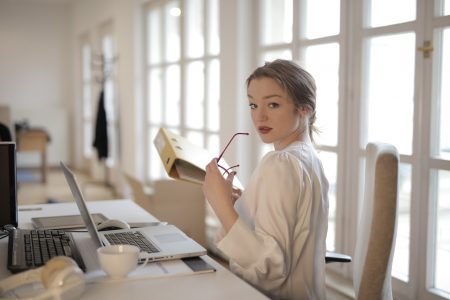 It doesn't come as a surprise to find out that there are more virtual assistant jobs than ever. The steady rise in demand translates into the growth of the industry.  Many companies are hiring virtual assistants to work on a freelance or employee basis. 
If you're planning to use a virtual assistant, you might as well be original. Not only can you streamline daily operations, but also save valuable hours. Without further ado, these are the 3 most unique ways you can use a virtual assistant.
1. Have your VA reach out to influencers, bloggers, and social media personalities
Celebrity associations shouldn't be an option, but an integral part of every marketing campaign. Since you don't have a lot of time on your hands, have your virtual assistant contact influencers, bloggers, and social media personalities. With enough perseverance, determination, and a carefully crafted plan of action, nothing is impossible. It doesn't matter if you run a web-based business or a brick-and-mortar store; you must put your brand in front of people. You need to get exposure in the online world. If you want to see your business grow bigger and faster, hire a virtual assistant and concentrate on your duties. 
2. Train your VA to code
Not everything you can do should be done. More exactly, you need to learn how to delegate responsibilities. Any person can do basic programming. Be smarter than the competition and you'll succeed in the long term. Equip your virtual assistant with a solid foundation by explaining how your products work and why you do what you do. You should have faith that they will succeed. Contrary to popular opinion, coding isn't that hard. CSS is one of the best skills that someone can have. Even if your virtual assistant isn't techy and has no interest whatsoever in coding, they can get a good working knowledge of CSS. 
3. Have your VA create contests
Contests, as well as giveaways, help your brand better connect to customers. Not only can you increase the number of people who interact with your company, but also deepen the connection with existing ones. Attracted by the prize, individuals won't hesitate to share personal information during the entry process. To put it simply, contests are invaluable sources of data. There's no point in doing the hard work when you have a virtual assistant. It's a fun project for them. It doesn't matter if you have a simple social media contest or conduct a national contest. What matters is that you move on. 
The bottom line is that a virtual assistant can help you out with anything. Outsource time-consuming responsibilities and focus more on core business activities and support growth in your company. You don't have to deal with multiple people or wonder who's doing your work.