Anime artist dad and creative son collaborate on bringing sketches to life.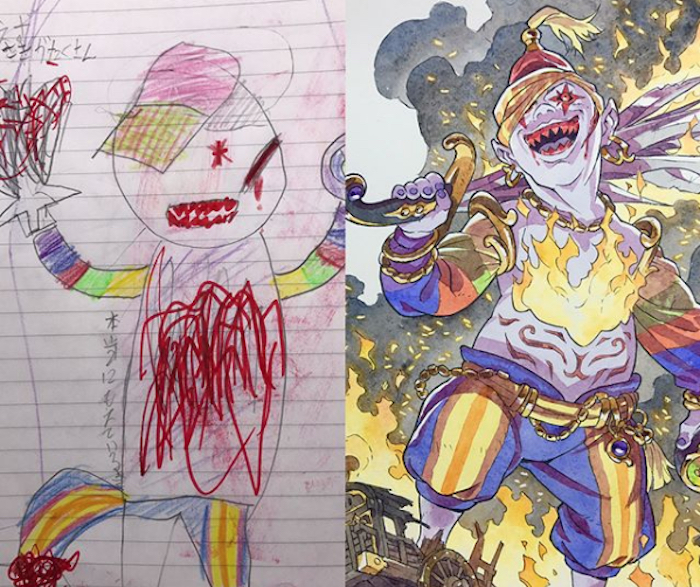 My son gets incredibly mad when I try to "fix" his jokes. He'll make up a joke that has potential but all the joke needs is a rephrasing (because he's 7 and hasn't quite grasped proper English yet) so I'll make wording suggestions. He'll tell me to "stop making them better." I wonder how he'd feel if I did something like this to his book of drawings.
Thomas Romain is a French anime artist living in Tokyo. When he's not getting paid for his fantastic anime work, he's turning his young son's art into fantastic anime creations. The pair has collaborated on countless characters, monsters and magical creatures and Romain has posted the before and after drawings on his Instagram account.
Here are some of the best creations drawn and inked by father and son tandem.
Dad is obviously a masterful artist, but his son has incredible potential.
Do you have a fascinating job or hobby? We want to hear about. Tell us more here.
CHECK OUT OUR ARCHIVES FOR MORE ODD NEWS STORIES AND FOLLOW ODDEE ON FACEBOOK and TWITTER.