As sporting events are getting underway again across the world there have been some challenges to overcome, one of which can be seen with teams as they prepare to play again, others with organizers as they attempt to reduce losses experienced during the period of downtime as much as possible, another however can be seen in fans and spectators as they're unable to attend the live games – but one crafty team in South Korea planned around this, it just didn't go as they had hoped.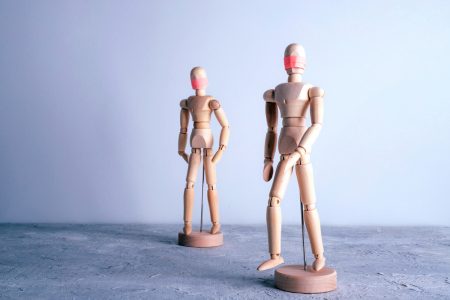 FC Seoul had attempted to fill some seats with dolls to bring a bit of light to a bad situation, but during a mix up with ordering they had instead unintentionally received a collection of adult dolls instead, not realizing their mistake they had donned the dolls in team colors and positioning them around the stadium with signs in hand. It wasn't until some comments following that they had realized the mistake, to which they had to apologize and pay a fine of 100 million won (or $81,410.)
The order was placed with a manufacturer that had been known for creating mannequins too, but it seems the mix up was serious enough to impact some – on a brighter note at least these new spectators were all wearing masks and following correct social distancing measures, a bit of a silver lining to the whole fiasco that has had the team issue a formal apology and a statement that says they'll review their internal policies to ensure this doesn't happen again – further reaching consequences could see the team unable to play at the stadium again, however, which may seem a little extreme for a harmless mistake that had been done with good intentions of making light of a bad situation.
As mentioned in the beginning however, sporting events are coming back in a big way and whilst we may not see similar efforts to fill a stadium with mannequins, empty seats are a vision for the foreseeable future – fortunately that are many ways to interact as punters are turning to their mobile devices for different forms of entertainment, most recently we've seen a Better Dice review show just how far some of these mobile gaming alternatives have come and how much they're growing as they continue to capture growing audiences across the world during the lockdown measures.
For now, at least, whilst there are no fans at these games we can enjoy little stories like these of some trying to make this bad situation seem a little less serious, perhaps we may begin to see some parodies pop up around the world that will be taken in a better way – perhaps next time just double check and make sure you're not putting adult figures out there and inspect them, a story that will likely be looked back on in a few weeks for a good laugh despite the current gravity of the situation anyway.