When talking about the typical activities carried out among the younger and older generations, one would think that there won't be many games friendly to both generations. Seeing that the older generation is physically weak, the list does turn up short. However, there are still some activities that both young and old people partake in.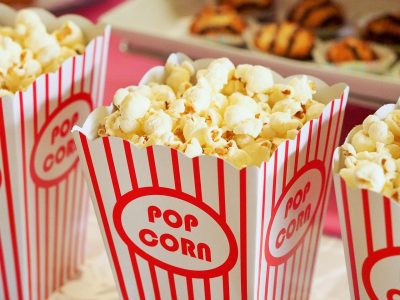 These activities they share do not just serve as a form of entertainment but also helps in body development and fitness—mental, physical, or emotional. Nowadays, the elderly do not mind doing the same activities as the youths, as long as the activities put a smile on their face.
Movie Nights
Older people still enjoy watching movies, and of course, the younger generation do. Since many old folks cannot visit cinema halls like young people, a comfortable setting can be made just for them. A comfy couch or bed, television, and movies or streaming services (like Netflix) can be that comfortable setting.
Movie nights can be organized by family members who wish to spend some time with the elderly in their family. This activity will likely bring them closer to each other.
Exercise
Those who are old engage in exercises to keep their weak muscles firm enough for them to move with ease. Most of the younger group not only use exercise to lose weight but also to stay and look fit.
Since the older generation cannot perform some of the exercises carried out by the youths, they often stick to stretches or outdoor games such as Marco Polo. The workout activities are even more engaging with the aid of exercise videos.
Strenuous exercises are not suitable for the older generation due to their frail body, but workout activities like brisk walking, yoga, and swimming are good examples. These exercises decrease the risk of falling by strengthening their muscles.
Bingo
Nowadays, both groups enjoy bingo, which is a game of chance where the numbers called out must match the numbers arranged on the given card. Players are advised to first understand the rules and variations before they start playing.
Young people might play bingo for the prize or money rather than for entertainment. However, older folks will likely play the classic game for leisure rather than for the money involved.
This is where bingo sites come in. They bring lots of fantastic offers and deals that often entice customers. For instance, at Whichbingo, one can find the best bingo bonuses that players of various sportsbooks and betting platforms can enjoy.
Most of the popular bingo promos start with an initial deposit of £10 minimum, with a selection of bonuses such as free bingo tickets and free slot spins. Looking out for these offers should give punters an idea of profitable bingo platforms.
Arts and Crafts
Although some youths do not find arts and crafts that fascinating, you can still find some who do. Whether it is painting, drawing, etc. More older people engage in arts and crafts, since the activities keep them busy while listening to the radio or watching TV.
Arts and crafts can serve as a way to keep everyone busy, bringing younger and older people together as they create something that they love. The products of their crafts also serves as a souvenir to remember the day.
Note: Knitting or crocheting is known to give dementia patients sensory stimulation since they respond well to materials like soft yarn.
Playing Games
Playing games is customary between the younger and older generations. Although those on the younger end tend to focus more on video games, card and board games are still engaging.
Puzzles, card, and board games are equally awesome since they help in memory and intellectual development. Not only can the younger generation benefit from this, but the older generation can as well. It is also good to have some competition between family and friends, and there is no better way than through trivia games.