And it was not a fun thing to find in their food.
There are all kinds of things found in our food and most of them are pretty gross. And for this Wisconsin family, not only did they find somethinng in their food, but it was a live frog.
Karlie Allen took a video as the family found the live from stuck inside the packaged Simple Truth organic greens. The video shows the family making disgusted faces and yelling. You hear someone scream "OMG, it's literally alive."
Allen said, "I'm thinking, 'One, how the heck did that get in there?' and 'Two, that is absolutely disgusting."
The lettuce was bought at the Pick 'n Save in Delafield, Wisconsin, formerly, the frogs home. The salad was bought last Tuesday and opened to be eaten the same day.
She brought the container back to the grocery store. She showed the clerk at the customer service desk, including the video she took, and received a refund.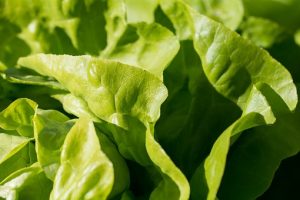 Allen said that she wanted to bring the frog, too, but that it had escaped overnight. The clerk didn't have any ideas as to where the frog had come from. But both the store and the company reached out to the woman after the incident.
"These situations happen from time to time when Organic products are involved," Roundy's Supermarkets, Inc. said within a statement. "USDA Certified Organic items must be free of synthetic additives and certain pesticides. Although rare, from time-to-time we do see insects and other small animals such as frogs make it through packaging with fresh produce items. In this instance, the customer returned the organic lettuce for an even exchange."
Simple Truth apologized, too, saying: "We are so sorry that the Simple Truth product had a live frog inside of the carton. We definitely want to follow up with the supplier. Please advise of the Kroger Plus Card that was used for the purchase, the date of the purchase and if you still have the plastic carton, what is the UPC Code and the manufacturer code for the mix."
Allen says she doesn't want to eat a salad anytime soon, after finding the frog in the container. "This is in a box of lettuce that's supposed to be triple washed and organic and healthy," she said.