It's a little early for Halloween. And don't you usually take candy, not leave TVs?
'It takes a village…' to move all (more than) 50 TVs found in Henrico County, Virginia. Who left the TVs? Why, none other than your friendly neighborhood TV Santa, as the neighbors are beginning to call him.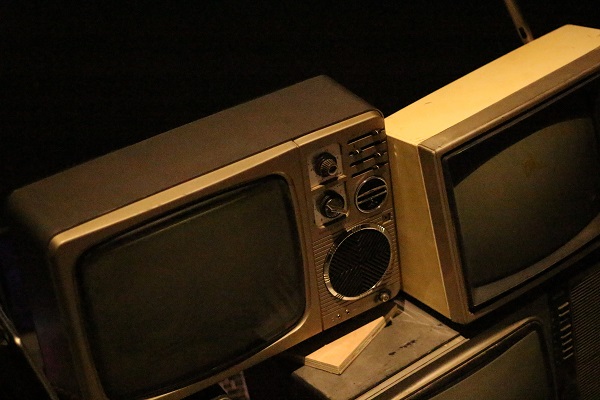 Guess 'Santa' Has Some Very Good Boys And Girls In Virginia…
When Henrico County woke up Sunday, there was quite the surprise on the doorstep. There was a vintage TV on more than 50 doorsteps, left by people wearing a TV on their shoulders, hiding their face. By the late morning, all of the police phones were clogged with calls of the reports.
Do You Know What's On Your Porch?
"Everyone started coming out of their houses, walking around the neighborhood looking at the TVs there on the doorstep. It was very 'Twilight Zone,'" said Jeanne Brooksbank, one of the Henrico County citizens to receive the TVs. Every home received exactly one TV, which was carefully placed facing towards the doors.
They Were Even Caught On Camera!
Some of the deliveries were caught on doorbell cameras – that's not even the best part! One of the deliverymen (that's right, there is more than one 'Santa') caught on camera was dressed in hiking boots, a jumpsuit, gloves, and a TV. They were wearing these outfits, and one of the TVs they placed on the doorsteps was positioned on their shoulders, so that it obscured their face.
Good Morning, Virginia – Here's A TV!
"We determined there was no credible threat to residents and that was strictly an inconvenience. It was… (long pause) unique," said Lieutenant Matt Pecka from the local police department. The police came to collect the TVs, and they plan to recycle them. Lieutenant Pecka said that there was no cost to the residents, and the incident didn't impair normal police activity. The department doesn't plan to investigate any further. Though officials encourage you to contact police, if it happens again.
This Isn't The First Time TV-Santa Came Early
CBS 6 News reported that 20 (roughly) TVs were left on Glen Allen (Grey Oaks neighborhood near Richmond, Virginia)  porches in August last year. There were fewer TVs and no footage. When Brooksbanks' son saw what happened, he made a documentary episode on YouTube. Reddit users have dubbed this 'TV Day.' Sadly, the United Nations beat them to it. In December 1996, the U.N. proclaimed November 21 to be "World Television Day."
Want to tell your strange story?
Tell us about it
and it could be featured on Oddee. You can remain fully anonymous.