If there's one thing you can't blame drug smugglers for, it's lacking creativity.
Most recreational drugs are illegal, but that hasn't stopped criminal organizations trading in them. To get the narcotics to their target markets, they often have to smuggle them across national borders.
Of course, the border guards are constantly on alert to stop any obvious drug smuggling attempts. That's why the drug gangs have had to get innovative to stay ahead.
Sometimes their methods work — after all, illegal drugs are still out there on the black market. But when the crooks get caught, we get a glimpse into the weird ways they disguise their illicit cargoes.
Here are some of the most bizarre drug smuggling attempts that didn't work so well.
Meth Onions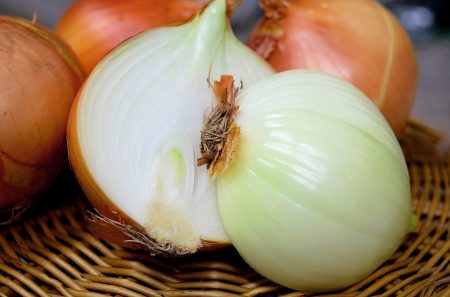 Just last week, the U.S. Customs and Border Protection agency in California stopped a shipment of onions. Drug-sniffing dogs took a whiff at the veggies, and instead of bursting into tears, they started barking away.
Among the onions, border officers discovered 1,197 packages of meth. The drugs had been packaged into small, round white bags that blended into the mass of real onions around them.
In total, the onion shipment contained 1,336 pounds of meth, worth roughly $2.9 million. The border guards weren't impressed just by the amount of drugs, but also the craftsmanship that'd gone into making the onion packages.
Junk in the Trunk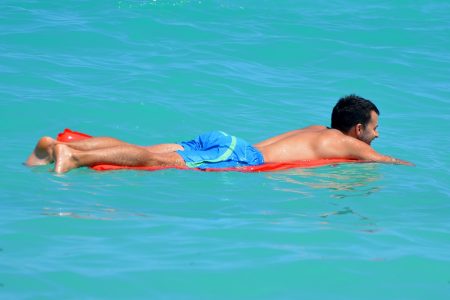 In 2018, police at the Lisbon international airport in Portugal stopped a man dressed in colorful swimming trunks. His robust buttocks had caught the officers' attention.
But what may have started (we can't confirm) as a desire to admire the guy's shapely butt quickly turned into an arrest. It turned out that there was more to his buttocks that you could see at a first glance.
The man's swim trunks contained two plastic bags shaped to look like his buttocks. Altogether, they contained 2.2 pounds of cocaine — enough for 5,000 individual doses.
The cops later arrested another man, suspected of being the drug shipment's intended recipient. How disappointed he must've been to not get his hands on his accomplice's cheeks.
Jesus Co-Christ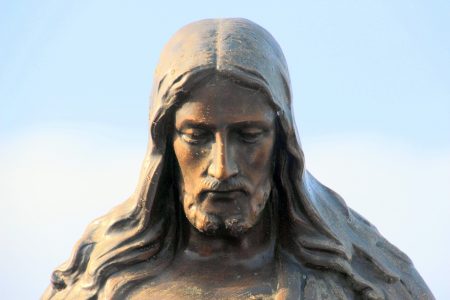 A pious, God-fearing 61-year-old man asked a Mexican woman to bring a statue of Jesus Christ with her across the U.S. border in 2008. The woman, however, thought that was a bit odd and started talking to border inspectors as she was crossing over.
And it's a good thing she did. It turns out that this particular Jesus was mostly cocaine.
Smugglers had mixed the drugs into plaster and cast them into a statue of the Savior. Not only that, the statue was intricately painted to look as holy as possible.
The woman's wits ended up foiling the sacrilegious plot, and she led officers back to the man who'd given her the statue. And that's how Bernardino Garcia-Cordova got arrested.
A Refined Pallet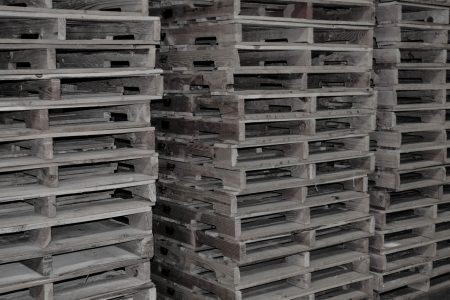 A few years later, some smugglers decided to one-up the cocaine-cast Jesus figure. In 2015, Spanish official discovered 40 shipping pallets at the Port of Valencia.
On the pallets were sacks of cocaine disguised to look like charcoal. But that wasn't all of it.
The pallets themselves were cocaine. They were constructed entirely out of dissolved coke, molded and dyed to look like old wood planks.
The whole drug haul weighed 3,300 pounds and had a street value of $370 million. Really, now we just have to ask — would it have been possible to make the charcoal sacks out of drugs as well?
We All Live in a Plywood Submarine
Since we're already in Spain, let's cover the case that demonstrates the sheer, bottomless ambition of drug smugglers. In March 2021, the Spanish police made a shocking discovery.
But it wasn't the drugs that astonished the cops. It was the homemade submarine built to transport them.
The 30-foot-long and 10-foot-wide vessel was built out of plywood and coated fiberglass. It had a 200-horsepower engine and three portholes for visibility.
Able to transport 2.2 tons of drugs at once, the thing wouldn't been mostly underwater, with just a bit of its top side visible above the water. So, it wasn't meant to submerge completely — but it might've if it started sailing.
A Vagina-ful of Drugs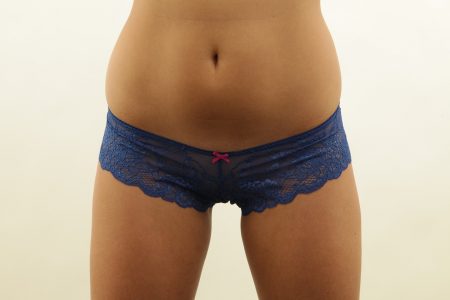 In 2018, cops in Wisconsin got a tip-off that one Jaral McCollum, a known drug dealer, might be doing a shipment. But when they stopped him, McCollum had no illicit substances on him.
But you can't say the same about 20-year-old Desiree Webster who was travelling with him. During a CT scan, the cops found a bag of drugs stuffed into her vagina.
Now, transporting drugs in bodily orifices isn't anything new. But the sheer volume of drugs the cops pulled out of Webster's vagina is astounding.
The bag was roughly the size of a human fist. It contained 36.67 grams of cocaine, 14.27 grams of meth, 27.8 grams of synthetic cannabis, six Ecstasy tables, and 1.26 grams of actual weed.
Webster can count herself lucky the bag didn't rip while it was in her. Because if it had, she'd be so dead.