Side hustles and secondary incomes are a great way to support yourself and enjoy greater independence, and they don't need you to bend over backward to keep up with them. The best secondary incomes and side hustles are those that are easy, or even passive, and allow you to earn money on your own time without any pressure. Need some extra cash one month but not the next? There are easy ways to do that. Want to support yourself by increasing the amount you make every month? With the right prep, you can do that, too.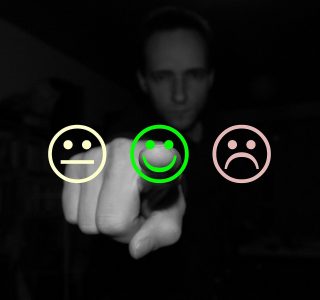 Complete Online Surveys
Completing surveys for money is a great option for a bit of easy, quick cash every month. You can get paid either in gift cards, prepaid Visa credit cards, or directly to your PayPal. There are some questionable sites out there, so only work for the best and most reputable, and never give out your personal information or bank details when signing up. So long as you do that, you can complete surveys and earn some easy money. This option is great for university students in particular and can help you enjoy some extra spending money without leaving the bed.
Sell Items Online
Another really easy way to start making money online is to set up digital stores on eBay or Etsy sites. You can either go through your own home and sell items you have but don't use, or you can go and find stock from second-hand sites and either sell them on for higher or upcycle and sell them for a premium. This option can quickly become so successful you can even take it on as a full-time job.
Rent Your Spare Room
If you live in a nice area that caters to either tourists or business people, you can easily start making money by renting out your spare room. For now, there will need to be extra safety measures to keep things clean and virus-free for you and your guest, but we will eventually move past the pandemic. Once we do, you can start to make a great side hustle by renting out your spare room.
Take Your Expertise Freelance
There are so many little jobs that you can take on your own. If you are a social media manager for a big company, for example, then you can easily start taking on clients of your own. Most social media work takes maybe a few days of work, queued up to be posted throughout the month. This makes it easy to take on extra work on the side.
Build Up Your Own Digital Brand
If you have the expertise, then you can capitalize on it. You can do this either by monetizing a blog or even creating an online course or other helpful tools for people to buy to have access to. Of course, they won't just do this for everyone; you will need to build up your own personal brand first.
Affiliate Marketing
Affiliate marketing essentially means that you partner with a business and recommend products that you have enjoyed to your following. If customers buy that through your link or with your discount code, you can get a percentage of profits.