After spending much of last year stuck at home, you might be craving to update your home environment and give it a much-needed update. Perhaps working from home has led you to re-evaluate how you use the space around you, or maybe you simply crave a new stylish look. Whatever your reasons, there are plenty of inspiring ideas and trends emerging this year in home décor. Read on for some great suggestions.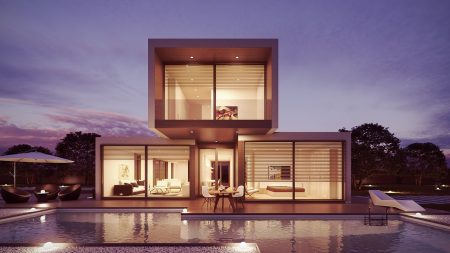 Choose luxurious comfort
For many people, interior designers included, spending much more time at home that they might have ever expected has meant a surprising review of the comfort level of their homes. While in the past, we may have decorated our homes to look and feel stylish, many people are now looking for comfort as a key factor.
Creating comforting surroundings doesn't mean that you have to compromise on style, though. Look out for well-crafted pieces made of high-quality materials that will both look great and feel good to use. Choose reliable brands that are known for high-quality build and style – you can often find Kohl's coupons to help you save on products for your home.
Plan a dedicated home working environment
If, like many other people, you've had to spend last year working from odd corners around the home, such as the dining table, couch, or the bed, then you might want to take a step back and invest in a decent home-working set up. While many of us are looking forward to being able to get back to our normal working environments soon, if not already there, for others, the time spent at home has been a helpful period to reflect on what is necessary and important.
You may want to evaluate current space usage in your home to create a calm and professional environment where you can work at your best. Look for soothing color schemes, comfortable furniture where you can sit with good posture, and practical storage spaces to keep everything you need well-organized, such as useful bookcases, under-desk storage, or temporary furniture that can be folded away after use to save on space.
Add a bold, bright touch
Alongside a continuing trend for calm, neutral palettes that often draw from Scandinavian style, there is also a big focus this year on adding an extra splash of boldness into a room. This might be in the form of a bright piece of artwork on the walls, or a modern and unique mirror at West Mirrors, or design-led practical pieces, such as statement lamps or fixtures, that can have a surprisingly fresh and invigorating impact on a room.
These touches can be an excellent way of livening up an existing décor theme without having to carry out a complete overhaul of your home. Look for items that will work well with existing color schemes and fit in with your current styling to ensure that they enhance your home to the best effect.