If you're looking to grow your Insta audience, check out these tips...
Instagram is no longer limited to being the go-to platform to connect with friends and family, but it has also spawned as a valuable marketing tool for brands. This implies that as the popularity of Instagram marketing is rising, so is the competition. To outsmart your competition, you need to adopt creative approaches to increase engagement on Instagram. To make sure that you're reaching your target audience with a wider reach on Instagram, here are 5 unique ways to use Instagram to grow your business.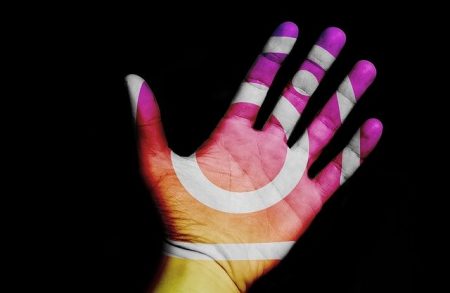 CREATE A GROUP
Creating a group and being a part of various communities is a great way to have a wider reach on Instagram to grow your business. You can add your clients and potential customers to deliver a premium experience. By creating a group businesses can share insider tips, special discounts, lessons, and much more to enhance a sense of customer loyalty, which has proved to be beneficial in the long haul. Moreover, communicating so closely and regularly with your audience can help you understand their behavior, likes, dislikes, preferences, and much more. You can collect pertinent information that can lead to product development plans for the future. This can further help in tailoring your content based on what your audience wants to see, further helping to increase engagement on Instagram. 
LEVERAGE INSTAGRAM EVENTS
It's always a good idea to ditch the stagnancy and invite your customers for a fun and interactive event. Leveraging FB events is a great way to gain a wider reach on Instagram and can help in your event publicity. Be it workshops, flash sales, store opening, charity cause, or a product launch; starting Instagram events can help in creating hype around your business. You can also get a fair idea about how many people are expected to show up through Instagram RSVPs and the best part is, Instagram takes care of reminding the interested attendees about it. As Instagram events give way to chat forums, they can also help you increase engagement on Instagram and gain traction. As a result of the global pandemic, you can get more people to be interested in your business by holding online events through video content, recording live, industry interviews or through Instagram live. 
NARRATE A STORY
It's not 1995 anymore and keeping things strictly professional is no longer the norm. A sure-shot way to increase engagement on Instagram is by making your audience feel more connected to you. Sharing interesting anecdotes creatively can help your audience to stay interested in your content, which can be used to grow your business. It might also give your audience a break from all the promotional content on their feeds. You can give a more personal touch by sharing about your employees, a product, your team, and co-workers. Sharing the story behind your brand, its inspiration, your journey highlights, or daily activities is another great way to deliver your company values and intriguing interest. If you are not willing to blur the boundaries and get too personal, you can always share customer success stories to grow your business through increased credibility. 
START A FUN CHALLENGE
If you want your business to gain a wider reach on Instagram, what better way to invite your audience to participate in fun challenges? The idea is to make your audience feel enthusiastic about your content, and contests and challenges are fun to do so and it can also increase engagement on Instagram. Social games with certain Terms and Conditions can also help in building a sense of community for your business. You can ask your audience to like, share, comment and tag more friends to join the challenge. Some of the most popular challenge ideas include: giveaways, guess games, create a caption, or encouraging user-generated content. Create a long-tail dedicated hashtag that your audience can incorporate in their captions, as it can help in increasing awareness and visibility. Starting these challenges can also offer more benefits like generating leads, increasing authority, and increasing relevance as per the Instagram algorithm.
FILM VIDEOS
Video marketing is one of the most underrated ways to promote your business on Instagram. Videos speak louder than words and since you can make your audience spend more time around your post, using it as a marketing tactic can help to increase engagement on Instagram. It also provides more space to be candid about what goes on behind the scenes. You can hold Q&A sessions to help your audience know you better and convert your audience into potential clients. Posting interviews or filming events can help in increasing authority and credibility on Instagram. One of the most effective ways to leverage video marketing is by offering value to your audience by posting educational, inspirational and informational content like tips and tricks. Other than this, you can show some humor, post catchy gifs, narrate a story, share montages of user-generated content, post product teasers, and much more.
CONCLUSION
Brands looking for a wider reach on Instagram need to think out-of-the-box to beat the record and stand out amongst all the competitors. When planning your Instagram marketing strategy, take these ideas into account to test what suits your business best. We hope these quick tips help you in growing your business, stay tuned for many more insightful tips to come!