Any avid poker player knows how challenging it is to get a hold of the rules of some of the most popular poker games, such as Hold'em, Omaha, or Stud. Aside from learning the rules, players need to become familiar with poker variants, other players, and additional factors.
Unfortunately, not many people have enough time to spend on mastering their poker skills. Luckily, many poker games carry the same thrill but are much easier to play. With a bit of help, you will learn the rules of these games in less than ten minutes and master them in only a few days.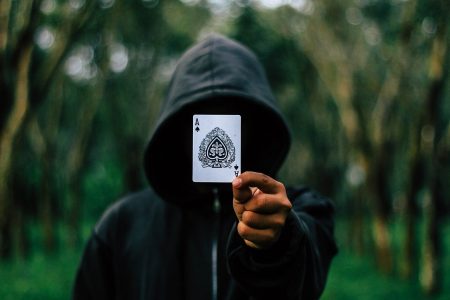 Crazy Pineapple
If you haven't heard of Crazy Pineapple, you are missing out on an exciting poker game. Although Crazy Pineapple isn't a widely recognized name as other poker games, it is one of the more exciting poker games that we came across.
Interestingly, Crazy Pineapple is a lot like Texas Hold'em, so if you're familiar with the basis of Texas Hold'em, you will catch onto CP as well. It is an excellent social game that increases your chances of winning since you will start with three cards instead of two.
Three-Card Guts
For courageous players interested in quick and witty games, the Three-Card Guts game is not the one to miss. What makes this game interesting is that, in theory, 26 people could play it, but it would be most suitable for five to ten people.
The rules of the game aren't tricky to understand, and you will be able to learn the rules and master the game quickly while playing it. Be careful, though, as you can lose large sums of money as quickly as you can win them.
Cincinnati
Although the game is known around the world, it's most often played in the USA. The game starts with each player holding five cards, with five cards dealt in the middle of the table and face down, each exposed after one round. The aim of the game is that a player makes their own best hand.
There is another version of Cincinnati Poker with four dealt cards where more players can join in. The rules of both versions are straightforward to learn, and you'll be playing poker in no time.
Anaconda
Anaconda is a version of 7 Card Stud poker that gathered some interesting nicknames over the years, such as "pass the trash" and "3, 2, 1 left". Ultimately, the nicknames tell more about the nature of the game. Players are dealt seven cards from which they should pick five cards they want to keep and discard the rest to the player on their left.
Anaconda is the perfect choice for a relaxed and casual game of poker at home that you will quickly master.
Vanunu
Daniel Negreanu, a professional poker player, often references this game as one of his favorites that helped him get big in the world of poker. Vanunu is a form of 7 Card Stud Hi-Lo game, with all cards dealt face down.
From there on, the game can have a couple of different variants, but the most interesting one has an added twist to keep players on their toes. Vanunu is an excellent poker game for players who like to ponder over their choices.