They say that laughter is the best medicine and it's true! Laughter makes people feel good and has proven health benefits. For example, laughter reduces levels of stress hormones in the body. When you have a good laugh, stress hormones like cortisol, epinephrine, and adrenaline, are reduced while healthy endorphins are increased.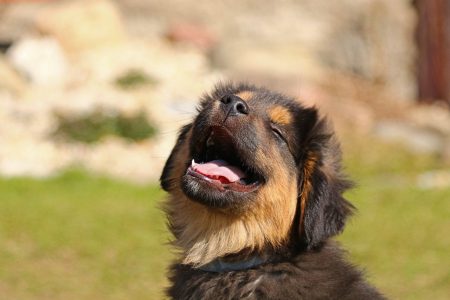 Since a large number of people are constantly feeling stressed out at work, why not find ways to make your employees laugh? If you have an intranet, that's an easy feat. If you don't have an intranet yet, check out the way Happeo can extend your Google workspace with a cloud-based intranet solution.
When you're ready to customize your intranet to make people smile, the following ideas are king.
1. Create funny reminder notifications
Modify some of your intranet reminder notifications to add some humor to the messages. For example, say you've got a reminder that pops up when an employee is logged into the intranet after their scheduled working hours that reminds them to go home. You could modify that message with a picture of a cat or dog that reads, "Still at work? Come home and feed me!"
Other reminders can be slightly modified to give employees a chuckle throughout the day. For instance, add a goofy animated .gif to your success messages. Seeing someone do a funny happy dance is a lot more fun than reading the words, 'your request has been submitted.'
As a gentle reminder, stick with lighthearted general themes that won't offend people because you don't want to get in trouble for harassment. If it's questionable even to the slightest degree, find another idea.
2. A webcam view of something funny
You can place a webcam virtually anywhere in your office. Think of a space that would be useful for employees to be able to view without leaving their desk, but funny at the same time. For instance, if you have multiple floors, you could set up a webcam to show how long the line is to get in the elevator. 
Another idea would be to stream live video of the spot where the office dog sleeps or hangs out. Who wouldn't smile watching a sleeping dog?
3. A spinning wheel app to help employees decide what's for lunch
What's for lunch? That's a big question for many employees who can't decide if they should go to the deli, the taco stand, the supermarket, or drive to a restaurant for pick-up. 
Add a game spinner widget to help employees make this tough decision. Divide the wheel into sections representing popular lunch options and program the spinner to stop on a random choice. Your employees will be thankful for the idea.
4. Host virtual arcade game competitions
If you can trust your employees not to spend all day on games, add a game competition section to your intranet. Host competitions for virtual games like Centipede, Tetris, Brick Breaker, and Table Tennis. 
Playing virtual games against other employees is a guaranteed source of fun and smiles. Just make sure to keep the games quick and limit the number of games an employee may play per day. Games are addicting and it's easy to lose track of time.
5. Plan a good April Fool's day prank
There's no better target for an April Fool's day prank than a company intranet. That's exactly what a group of underclassmen did at Thomas Jefferson High School for Science and Technology several years ago. 
The sys-admins changed the intranet's font to Comic Sans MS, turned the cursor into a perpetual hourglass, and added a mustache to everyone's school photo. 
You can play a similar prank on April Fool's day (or any day). Think of something harmless and simple that isn't likely to create a bunch of problems. 
Keep it fresh
Whatever you choose to do, keep your ideas fresh. After a while, your employees will get tired of seeing the same animated .gifs, pictures, and comments. Be ready to change it up periodically to re-engage your team members and give them something new.