Some careers automatically make it hard to have a social life. For instance, people who spend all day literally walking around in a garbage dump tend to smell like a garbage dump even after several showers.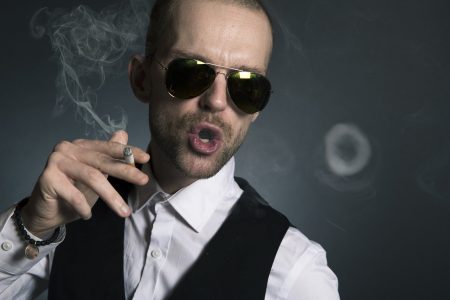 Outside the realm of strange and dirty jobs that make it hard to have a social life, many people make the conscious choice to give up their social lives to pursue a career. It's hard to imagine that anyone would intentionally give up their social life, but it happens often, especially with the following four careers.
1. Certified Public Accountant (CPA)
Becoming a CPA requires intense dedication and study, often between 300-400 hours just to pass the exam. Even so, most test-takers fail the exam on the first try and have to take a second or even third round. 
The CPA exam is said to be one of the hardest professional exams to pass next to the bar. Just over 50% pass on the first try.
The exam is broken up into four sections: Auditing and Attestation (AUD), Business Environment and Concepts (BEC), Financial Accounting and Reporting (FAR), and Regulation (REG). All four sections are hard, but most people find FAR to be the hardest because it covers two times the information compared to other sections and is continually being expanded.
While the FAR section is generally considered the hardest section overall, some people find the REG section equally difficult. Those who pass the exam on the first try have most likely taken a CPA prep course to prepare for the FAR and REG exam sections.
Most CPAs get their social life back once they get their career off the ground, but in the meantime, some choose to live under a rock.
2. Cisco Certified Inter-networking Expert
There are plenty of computer geeks who don't mind giving up their social lives to pursue Cisco certifications. One of the most demanding certifications is the CCIE certification. 
According to Cisco, this certification "proves your skills with complex enterprise infrastructure solutions" and involves passing two exams. One exam is a hands-on lab covering "enterprise networks through the entire network lifecycle, from designing and deploying to operating and optimizing."
The hands-on lab exam is eight hours long and candidates are recommended to have between five and seven years of experience with enterprise networking technologies before taking the exam.
To get this coveted Cisco certification, candidates will have already spent years studying networking just to get the jobs necessary to gain the lengthy experience needed to pass the exam.
As you can see, the CCIE certification isn't your average networking certification, and it's obvious why people would need to give up their social lives for this achievement.
3. Medical doctor
Any medical doctor will tell you going to medical school is no walk in the park. It's constant studying, repetition, and working and training at the same time.
Becoming a medical doctor is a serious pursuit and learning the information required is a heavy load. While mistakes can have serious financial consequences in some industries, doctors hold people's lives in their hands and mistakes have a greater impact. 
Sometimes, shutting out the world is the only way med school students can follow through with their commitment to their chosen career.
4. Lawyer
No matter what state you're in, the law is highly complex. Although, federal law can be easier to understand than state and local laws. Still, lawyers have plenty to learn and can't rely on memorizing statutes to understand their profession.
The complexities in the law come not from specific statutes, but from the way the law is interpreted in the courts. Since courts interpret the law, judges can rule in a manner that seems to defy the law. Becoming a lawyer means learning how to dance in the courtroom.
For instance, judges are known to dismiss claims filed for breach of contract when the contract includes outrageously unreasonable terms even when both parties signed the contract willingly. For example, some landlords require tenants to pay outrageous daily late fees of $100. This seems legal since most states don't place limits on what a landlord may charge. However, in these situations, judges tend to rule in favor of the tenant.
Becoming a lawyer requires a keen ability to play chess with other lawyers, judges, and juries. It's not for everyone and requires intense study at the expense of a social life.