It's no news that Instagram no longer shows likes, but likes are still very much important on the platform.
This article wants to prove that to you and teach you some odd tricks you can use to get real likes on Instagram.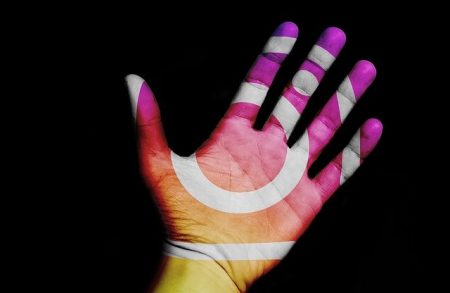 What you'll learn in this post:
Why are likes still important?
Likes are important because they're now a key ranking factor on Instagram.
What does that mean, you wonder?
It means Instagram made likes one of the key factors they use in ranking posts higher in feeds, on the explore page, and in search pages.
To make up for cutting them out of the engagement counter, Instagram found alternative usefulness for likes by making them a far more pivotal ranking metric in their algorithm.
Little Secret: Wondering how some of your friends manage to appear on the explore page? It's because their posts are getting tons of likes!
Benefits of getting plenty of Instagram likes
1. Likes help you get into the explore page: When your posts get plenty of likes, it causes the Instagram algorithm to spot your account and reward you with a spot on the hotly-coveted explore page.
2. Likes help you appear more regularly in people's feeds: If someone has liked your posts in the past, and you make a new post when they're not online. If that person comes online within a day or two of your post, Instagram will make sure they see your post.
3. Likes help you rank higher on Instagram
The Instagram algorithm believes that the more likes the posts of an account get, the more interesting the account is. In return, the algorithm rewards such an account with higher rankings in its followers' feeds. As you know, the higher your posts appear in followers' feeds, the greater your exposure.
Do you now see why it's important to go the extra mile to get Instagram likes?
How to get Instagram likes: 3 odd methods you won't find anywhere
1. Get likes from Instagram engagement groups
Instagram pods are engagement groups where members have a simple task: to systematically exchange likes and comments in order to game the Instagram algorithms and boost visibility.
And guess what?
It's been working like a charm, so much so that researchers at the prestigious New York University (NYU) recently published a paper dissecting all of pod groups' activities.
In their study, they found nearly 2 million posts that had been influenced by this method, with more than 100,000 users taking part in pods. They also found that 70% of users experienced a two-fold or greater increase in interaction level (number of likes, shares, saves, etc.) on posts after posting in pods. On average, these users saw a five-fold increase in comments.
As you can see, pods work!
Once you join, you'll post links to your posts, and just the same way you'll be liking other people's posts, others will be liking your posts, too.
To join, here are a few pod groups I've researched for you:
From Facebook:
From Telegram
From WhatsApp
Note: different groups have different entry requirements.
2. Buy Instagram likes
Another way is to take the good ol' channel of buying likes.
There is no disputing whether this method works or not because it does. You probably have friends who have used it in the past. And even now, lots of folks are still in the business of buying likes.
Their aim is simple: to boost engagements on posts, get noticed by the algorithm, and gain even more exposure.
Up until now, it's been working like a charm.
As stated by Instagram itself, "the more likes the posts of an account get, the higher the chances of that account ranking high everywhere on the platform."
However, we need to let you know that Instagram frowns at the act of buying likes generated by machines (bot likes). They believe this kind of effort shows desperation, which is not a true reflection of the tenets of their platform.
As such, when they notice you're getting machine-generated likes on all your posts, they'll prevent you from enjoying all the benefits of likes we highlighted earlier, thereby forfeiting your purpose of buying likes in the first place.
To stay on the safe side, we recommend buying strictly "real likes" like the ones offered by Stormlikes. Unlike bot likes, real likes are generated by real humans – people who have active accounts on Instagram. As such, they appear to the algorithm as any normal like from a friend would.
How can I be sure providers like Stormlikes sell likes from real humans? Because when you buy 1000 Instagram followers from them, you get real human followers. So, that's enough proof to show that their likes are real, too.
3. Buy Auto Likes
Lastly, you can get Instagram likes by buying auto likes.
What are auto likes? You wonder.
Instagram auto likes is a service intended to help people like a multitude of posts on Instagram.
As you know, interacting with other accounts brings about more exposure and engagement on Instagram. Unfortunately, there's a limit to how many accounts you can interact with in one day.
This is where the auto liking machine (auto liker) comes into play.
How does an auto liker work?
An auto liker works by using a single-use log-in token to your account and then likes as many posts as it can during the specified duration.
Once you buy Instagram auto likes, the machine automatically begins to like series of posts on your behalf (under your account name).
As you may have guessed, the types of posts they like will be determined by some custom-parameters chosen by you, such as geographic location, sex, niche, age, etc.
For example, you may ask the service provider to like posts from people living in Florida who like to go to the beach.
So, how do liking other people's posts translate to more likes for your own posts? Isn't it obvious already?
When a total stranger always likes your posts, you would want to find out who they are. Once you do, and you find that their posts are exactly the kind of stuff you like to see on Instagram, you'll likely return the gesture by liking their posts.
Conclusion
Getting Instagram likes is still as important as always – if not more important today. As such, you need to strive to get as many likes as you can for all your posts.
Anytime you find yourself incapable of getting likes, turn to the three odd tactics we've discussed in this post. They will surely come through for you!