Virtual reality, James Bond-style? Sign us up...
2020 is finally over, and we're free to leave tired old entertainment trends behind us. As we begin to focus on the exciting recreational opportunities that lie ahead, it's becoming clear that the internet has quite a few new tricks up its sleeve. From home raves to crazy casino concoctions and virtual escape rooms, 2021 is serving up online fun in ways we never would have thought possible before.
Read on to discover everything you can expect from your screen in the coming months, and learn how to get in on the action today.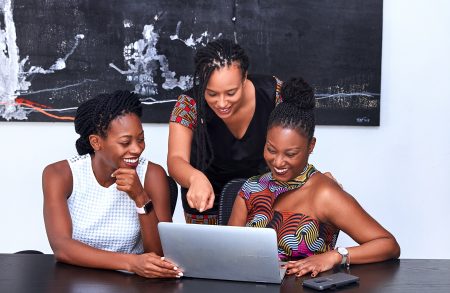 Cloud Clubbing Promises a Party in Your Own Living Room
Don't feel like heading out to a club this weekend? We get it. Nights of reveling in the city can take a lot out of a person. Scrambling to figure out transportation, spending hours in line, and wasting copious amounts of cash on overpriced drinks doesn't exactly sound like a great way to spend a Saturday. The good news is, it isn't necessary anymore. With cloud clubbing, the party comes to you.
Originating in China, cloud clubbing allows participants to party "club-style" in their own living rooms. All you really need is a screen, an internet connection, and the desire to forego tradition in favor of something which could be a whole lot better—as long as you're willing to use your imagination.
So, how does it work? Brick-and-mortar venues team up with DJs and music artists to broadcast shows on apps like TikTok and Zoom. Some clubs charge money to enter their private stream, while others request donations or tips. Party-goers pay any necessary fees to access the virtual club, where they're able to enjoy the music, dance, leave comments, and socialize online.
Cloud clubs are spreading like wildfire across the world, and more intimate performances are becoming popular as well. Independent artists are hosting their own virtual shows now, with famous musicians like Erykah Badu paving the road for paid live-stream concerts to become more normalized in upcoming years.
Badu has managed to rake in a pretty penny from her bedroom-based concerts, even launching a personal streaming platform to support her efforts. Other artists are beginning to follow in her footsteps, and it's only a matter of time before you'll be able to attend all your favorite shows from the comfort of home.
Online Casino Gaming Gets Bolder with New Ways to Play
Those who don't like dancing aren't exactly out of luck this year. There are other ways to have web-based fun in 2021, and online casino gaming is one virtual trend coming up in a big way. Several factors have contributed to its rise, but we can credit a rapidly-changing legal landscape and new developments in technology as the main causes.
Online casino providers are currently in the process of tapping into a brand-new market in the USA. In the past, federal gaming regulations were convoluted and difficult to navigate. Now, new laws are emerging at the state level that give online casinos some breathing room. This newfound freedom, combined with technical advancements like 5G, live streaming, and mobile hardware developments are enabling the online casino industry to truly thrive.
So, which games are we gravitating towards? Video poker has always been popular at casinos, and people were quick to hop on the bandwagon when the option to play online became available. But the game has changed drastically over the years, and the styles of today are a far cry from those of the past. Now you'll find video poker online game options ranging from classic jacks or better to more modern variations that offer wild cards, double bonuses, and other unique twists. With these features in place, developers are essentially revitalizing the classic video poker format—and those searching for online fun find their thirst for entertainment more than quenched.
Of course, other games are evolving as well. Live streaming and the rise of ultra-fast 4G and 5G networks mean that live casino options like roulette, craps, and blackjack are becoming more popular than ever. In 2021, casino enthusiasts won't have to head to a card room to get the interaction and immersion they want. Instead, they can play with each other and professional live dealers right from the couch.
Slots fans won't be left out of the equation, either. Developers have improved on classic casino slots exponentially in the past few years, with pop culture, movies, and music all making their appearance in modern games. Newer titles even include gamification factors like leaderboards and contests that connect fans, adding a deeper level of competition and camaraderie to the games.
Virtual Reality Brings Intrigue & Mystery Gaming to Life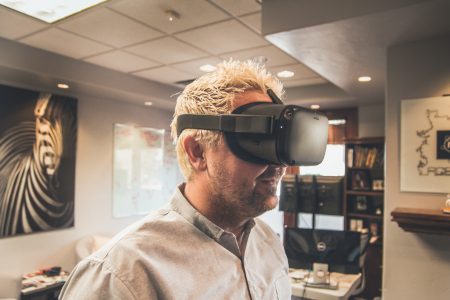 From underwater restaurants and stationary rollercoasters to historical landmarks and ancient art exhibits, the VR landscape is dotted with strange innovations that make us gasp with delight. This year, we're in for an even tastier treat, as virtual reality meets interactive mystery gaming.
By combining the most contemporary VR tech around with games you already know and love, developers marry past and future entertainment concepts to bring old favorites back to life. From classic mysteries to puzzles and escape rooms, VR takes the party right to your doorstep—and with all the new options available, there's something for everyone here.
Those looking to get away from it all can try their luck in VR escape rooms that rival reality, with games like Belko VR: An Escape Room Experiment and Nevrosa: Prelude providing thrills, chills, and hours of immersive fun. Amateur sleuths will also find a plethora of choices in the world of virtual reality, with options like Abode offering up a compelling sci-fi adventure for those who want a sweet taste of online noir.
As fast as games are coming out, developers are still working on new material. In the future, you could be able to participate in VR group activities with friends located across the country or the world, without having to travel thousands of miles to see them. If traipsing through tropical islands as a detective or escaping a post-apocalyptic jail cell sounds like your clique's cup of tea, the virtual world will deliver soon enough.
Ready to have some fun? We can't blame you. Whether you want diabolical dance parties, a Bond-style casino experience, or a harrowing VR adventure, you'll find entertainment options to suit any taste on the web in 2021. If you're itching for some excitement, go ahead and get started playing today—after all, a whole new world awaits you online.