Whether your for or against the border wall, you have to admit, this is weird.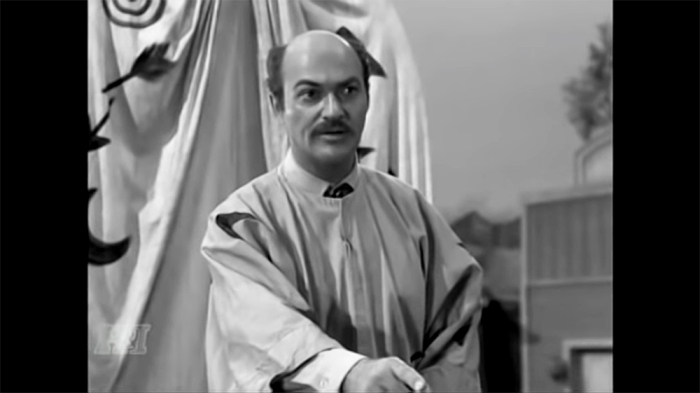 To catch everyone up on current events, President Donald Trump is pushing for a wall between the U.S. and Mexico border, due to claiming that it would help keep out illegal immigrants and drugs alike. Those claims are hotly contested and touted as simply a ruse to get what he wants and satisfy his base. Opposers of the wall say that these claims are merely hoaxes, bending and exaggerating of the truth for personal, financial, and certainly political gain.
Trump's opposition's side of the story is eerily similar to a late 1950s episode of Trackdown.
The series followed Texas Ranger Hoby Gilman as he 'tracked down' wanted fugitives. However, the episode in question is of some importance to current events. Titled 'The End of the World', featured a traveling conman by the name of Walter Trump. The fictional Trump convinced the down to build a wall to protect itself from meteorites. Claiming that he could build a wall that "nothing can penetrate", Walter claimed that "I am the only one, just me. I can build a wall around your homes".
Similarly, President Trump often claims he alone can solve what he perceives to be America's problems. The fictional Trump had other things in common with the current President, most noteworthy the penchant for threatening legal action. The Texas Ranger asks the local Sheriff how long he'd let "this conman walk around town". As a result, Walter replies "Be careful, son. I can sue you."
Seems like the similarities and connections to the Presidents opposition's narrative have got to be a PR nightmare for the administration. Finally, check out the video below to see for yourself.
Trackdown carried the endorsement of both the State of Texas and the Texas Rangers, an accolade no other television series has procured. Some episodes were inspired by the files of the Rangers.