The Zimbabwe goblins probably aren't nearly this cute...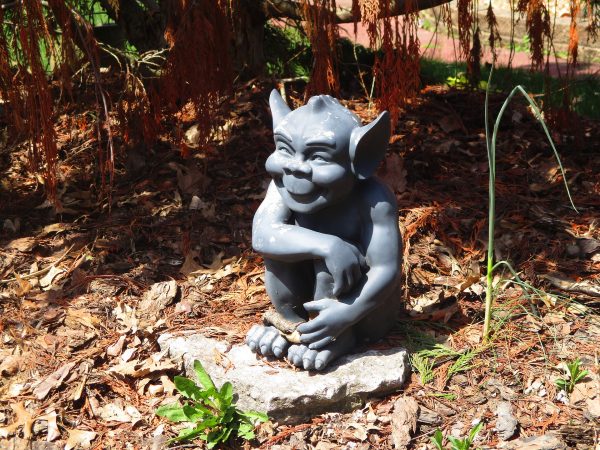 What are you scared of? Monsters lurking around the corner or in the dark? Maybe you're scared of getting in trouble or wild animals. Whatever your fears, it probably isn't… Real life goblins.
Goblins Attacks
In Ziqaweni, Zimbabwe people have said that goblins are killing their children and livestock and destroying their crops, since last September. The Zimbabweans, I kid you not that is what they're called, expressed their relief after the goblin, which killed the children, was killed by prophets.
And of course, the goblins had to come in groups…
Just like in 
Warcraft,
 I wonder if there's any connection… So the goblins came back for revenge. Several Zimbabweans reported randomly dead cattle. The people are saying that the goblins are attacking at night.
Staying in Zimbabwe has become a nightmare, even to the brave Zimbabweans. 
Chief Sigola said: "Every morning we wake up to the death of our cattle. At first, we thought it was a thief so we took turns guarding the Kraals in the hope of catching the thief. It was all in vain because we never caught anyone but every morning we found a dead cow in different homesteads."
Last Year
"Last year a cleansing ceremony was carried out when some kids mysteriously died and we thought we would have peaceful lives. Right now we don't know how we will be helped because we believe these goblins can be killed but later on come back in full force," said an anonymous villager.
The head of the village, Mehluli Ndlovu, has not been spared from this.
"So far thirty cattle have been found dead in this area. I have also lost some of my own cattle. I am now seeking divine and traditional interventions to exorcise the area. Whether it's goblins or someone using juju, we are tired and want the goblins or person behind the caught. I have heard complaints that the goblins are also destroying some villager's crops. I am currently organizing funds do that I embark on a journey to Chipinge to get a powerful traditional healer," said Ndlovu. Seems as though even he wants to run.
Villager Concerns
Many of the villagers are considered and plead for an immediate solution before the attacks get worse. One villager, who only want to be known as MaKhumalo, said: "Each household is currently contributing money to pay the person who will conduct the cleansing ceremony. We hope they will do a good job and stop this terror before it gets out of hand."
Want to tell your strange story?
Tell us about it
and it could be featured on Oddee. You can remain fully anonymous.