Because depending on where you are in the world, you could have that chance.
We all love ice cream, or is that just for those of us from Wisconsin? There is a new kind of ice cream that's becoming a popular treat in Ecuador, and it will surprise you once you find out what it is.
"I was suspicious, but it was tasty," one skeptical customer shared regarding the treat.
The treat they are referring to is ice cream, guinea pig ice cream. Do you think you'd want to try that kind of sweet treat? Can't say I'm up for it.
These rodents are traditionally a hot dish in some Latin American countries including Columbia, Peru, and Bolivia. Ecuadorians cook guinea pigs with salt and then serve them with potatoes and peanut sauce. 
A different vendor is trying something new and serving the guinea pig as a cold dessert. Some like ice cream made from "cuy," which is another name for the animal in that part of the world.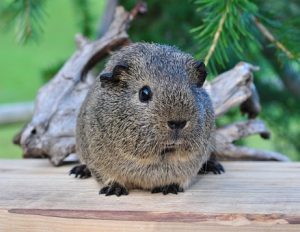 Marlene Franco, a 78-year-old retiree tried a scoop and said that it was tasty. The owner Maria del Carmen Pilapana, has inspired disbelief and laughter among the first of her customers. 
The business is small, with two tables in an open area and in close proximity to dentists' clinics and other businesses. The business may be small but the demand is growing, and Pilapana prepares 150 servings of this dessert every week. 
It sells for $1 per cone. She also makes beetle and mushroom versions of ice cream. 
"My family and my husband thought I was crazy. They didn't think anyone would like these ice creams, but now they're our main product," Pilapaña said. 
The director of the anthropology school of the Catholic University in Quito, Carolina Paez, isn't surprised about the popularity of the dish. "The guinea pig is a very important ancient food in Andean indigenous societies, especially for its high protein content," according to Paez.
Pilapana says that the guinea pig ice cream is just the start. She plans on new flavors in the future including crab, chicken, and pork. "Seeing how my business is picking up, I'm sure I'll do well," Paez concluded.
Want to tell your strange story?
Tell us about it
and it could be featured on Oddee. You can remain fully anonymous.