A huge number of jobs are linked directly and often indirectly to the sporting industry in Canada, and the pandemic has certainly decimated the entire industry with betting sites seeing their income drop according to Doug Hirdle from Betting.ca.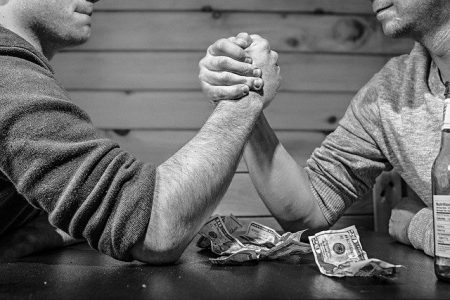 There is however finally light at the end of the tunnel, especially thanks to the vaccine rollouts, however what the short and long term future holds for everyone associated with sport remains to be seen, but I will look at a few way things are going to have to change regarding sports in Canada below.
Lower Capacity at Sport Grounds
It is being said that even when sporting events have all been given the greenlight to return with spectators there may be a short term requirement for the venues at which those events are being held to operate with a much smaller spectator capacity.
That is of course going to see a massive reduction in the revenue generated by ticket sales for such events, and that is something that will need to be addressed and quickly too.
There have been funds made available to Canadian sports clubs by the Government, however how each individual sport club will be able to adjust and adapt to a much lower ticket sales income remains to be seen.
I am however aware many such clubs are going p be pinning their hopes on pay to view events moving forward, however there is no doubt in my mind that they are going to have to work out the cost of watching such events remotely carefully, so as not to drive away their fans who have also been suffering financially recently of course.
Will Business be Prepared to Advertise?
Another major revenue stream for many sports clubs in Canada is of course advertising and sponsorship, but you only have to take a look at just how many businesses that have closed during the pandemic to get an idea of whether sport advertising is going to return to the dizzy heights it once prospered from moving forward.
With many businesses already struggling to pay their staff, let alone pay their ongoing bills, I seriously doubt if the majority of businesses over the short term at least are going to be willing to advertise or sponsor sporting events.
That in turn is going to sadly force the hand of many sports club owners and may be the final nail in their coffin so to speak regarding whether they are going to be financially viable and whether they will have to close down their operations for good.
Keep Your Mind Occupied During the Pandemic
Being unable to watch the sport you once enjoyed watching before the pandemic is of course one thing, however as we have all had to readjust to the ongoing effects of the situation it is important that you do not let things get on top of you so to speak.
Thanks to some excellent initiatives launched by mental health support groups over the last few months, help and support is readily available, and if at any time you feel you are unable to cope or are panicking about the future then please do reach out to such a group.
It is important to remember that by no stretch of the imagination are you alone in your thoughts, and whilst many people do have friends and family members that they can rely on to help them make sense of this alien place we all find ourselves in, not everyone does.
If you are therefore sat there right now on your own and are desperate to speak to someone then please do reach out to one of those support groups, they are available night and day and I cannot praise them highly enough for the way they can help everybody, so get in touch with them sooner rather than later is my advice.