Scholarships have always seemed perfect for people who fit the mold, but if you live a more fringe existence, you might feel like you're out of luck. The good news is there are scholarships for people who live outside society's box.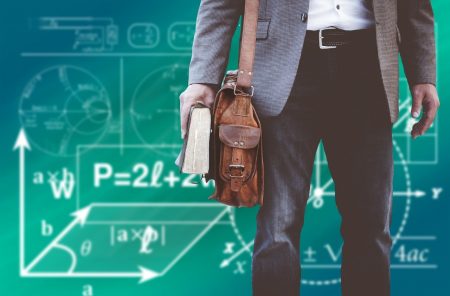 Better yet, some organizations have started rotating their qualifications to ensure a more diverse set of people have equal access to their scholarships. Here are just a handful of interesting, unique scholarships available today.
The accounting and finance scholarship offered by Wiley
This scholarship itself isn't odd, but it has some unique requirements that change each month, making it unique in the scholarship scene.
Wiley's accounting and finance scholarship is open to a different group of people each month year-round. For example, in 2021:
January is for first-generation college students

February is for students of color

March and October are for community college students

April is for Wiley student partners and campus ambassadors

May, August, and November are for university partner students

June is for LGBTQ+ students

July is for women in accounting or finance

September is for accounting majors

December is for finance majors
The qualifications each month may change year-to-year, but the idea of rotating qualifications is a great way to make a finance scholarship more available to people across various demographics.
The Eileen J. Garrett scholarship for paranormal buffs
If you're interested in paranormal activity, ghosts, spirits, and energy, this scholarship is right up your alley. Each year, the Eileen J. Garrett Scholarship is awarded to a student pursuing the science of parapsychology in an academic setting.
While you're not required to have direct personal experience with a ghost, you are required to write a brief essay demonstrating your interest in the subject, including what you hope to accomplish with your parapsychology studies.
The Doodle for Google scholarship
Do you love doodling? Did you get in trouble as a kid for doodling in the margins of your math test? Google wants to see what you've got. The theme is to create a drawing that represents inner strength.
Each year, Google awards one K-12 winner a $30,000 college scholarship, and a $50,000 tech package goes to their school or non-profit organization. In addition to cool Google swag, the winner gets their doodle displayed on Google.com for an entire day.
Now you know why Google's homepage logo is constantly changing and often looks hand-drawn!
A scholarship for trying to win scholarships
Now all that effort you exerted applying for scholarships you didn't win can actually win you a scholarship. Every two months, Debt.com awards $500 to someone for simply applying for a bunch of scholarships. The company wants to reward people for persisting and showing courage.
Debt.com wants you to "fight your way to financial independence" by applying for multiple scholarships, especially ones you don't think you can win. The idea is to encourage and inspire people to reach beyond their comfort zone and silence the critic in their mind that tells them they don't qualify because they don't have a 4.0 GPA.
The truth is, many scholarships don't require a 4.0 GPA, and people miss out on opportunities simply because of wrong thinking.
There's a scholarship for Star Trek fans
STARFLEET, the International Star Trek Fan Association, awards up to $1,000 each year to STARFLEET members who meet specific criteria.
There are multiple scholarships available for students in a variety of industries, including engineering and technology, medicine and veterinarian, artistic, business management, and more.
If you meet the qualifications for the scholarship, you must also have been a STARFLEET member for at least one year prior to the application deadline.
Miscellaneous odd scholarships are everywhere!
You can find a scholarship for just about anything you can imagine. For example, there's a $2,000 scholarship offered by the Asparagus Club for upperclassmen and grad students aiming to become independent grocers.
Other interesting scholarships include:
A $2,000 scholarship for winning a duck calling contest

A $10,000 scholarship for creating a greeting card

A $500 scholarship for writing about why you love coffee

A $40,000 welding scholarship

A $2,000 scholarship for convincing a panel full of judges that you're ready to survive a zombie apocalypse

And more
Keep looking, keep applying
No matter what kind of scholarships you've applied for, there are always more opportunities. Keep applying and keep searching for the strange and unique scholarships. You might find a hidden gem you know you can win.