The need to stay in touch with friends and family, or share information and photographs on social media has reached levels where people go to extreme heights to get a Wi-Fi signal. Technology has also brought about some fun in our lives with people having funny Wi-Fi names, but the fact remains that be it for business, essential development, or Instagram stories, Wi-Fi is an integral part of our lives now.
In a world where travelers are often complaining about not having free Wi-Fi in hotels, there are a few surprising places that are quite well connected. A little odd but also a sign of how technology has developed marvelously, these following places shine a spotlight on the fact that our world is shrinking every day, at least digitally.
High Connectivity
Mount Everest in Nepal has Wi-Fi connectivity and how cool is that. Since a person needs special permits to climb up, this connection, started in 2010, is mostly used by climbers to stay in touch with the base. Using the help of Huawei, the internet speed got an upgrade in 2013, and the connection can undoubtedly come in handy if and when a climber is ever in need of help.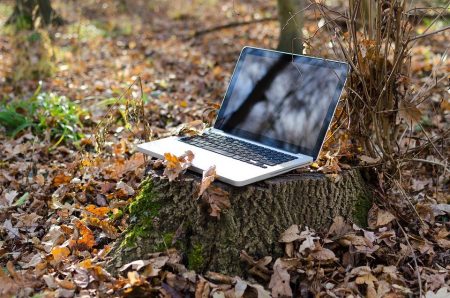 Moon Casinos
The extreme popularity of online casinos lies on the variety of games they offer as well as the fact that people can play even when on the move. With so many casinos now available, an interesting take on Grand Ivy's casino is that they offer quite an attractive welcome bonus that should be snatched up for good profits. But, the kicker to all this is that scientists have managed to beam a Wi-Fi signal to the moon and back. So, if you are an astronaut or have plans to go to the moon anytime soon, you don't have to leave your online casino app behind anymore.
Ancient Tech
Transport and technology have long walked hand-in-hand, and it wasn't long back when trains first started to have wi-fi connections. Although, still not all that cheap, but airplanes now have Wi-Fi capabilities which can be used by customers while flying thousands of feet above the ground. So, is it odd when the donkeys at a historical park in Israel carry routers around their necks for visitors to access the internet on their mobile devices? Kfar Kedem is precisely that place, and while it's not odd for a "theme park" to have Wi-Fi, it does get a little awkward then the theme is that of the ancient times.
Online Casino and Chill
A spectacular day at the beach involves reading a book, taking in the rays, listening to the waves crash in, and playing some casino games on your mobile. Having some of the best online bonuses and offers, it's no secret that casino playing can be quite profitable. The good news is that mobile data is no longer required to play if lounging on Brighton Beach in the UK or Waikiki in Hawaii. These two and many more beaches around the world have free Wi-Fi hotspots to make life a lot easier, so take out your phone and play on without a worry in the world.