Choosing the subject that you want to study at college, and the subsequent career you want to have afterwards, is a difficult decision. This is true whether you're still in high school or if you're thinking of retraining as a mature student. There are so many different jobs out there, many of which we might not even be aware of, and often we only have a vague notion of the type of work that we want to do. For example, you might know that you want to do something creative, earn a lot of money, or do a job that involves travel. One common feeling people get is that they want a career that enables them to help others. If that sounds like you, then social work might be the perfect option.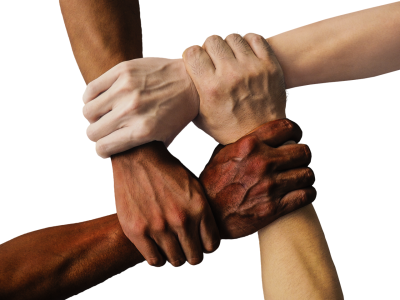 A traditional or online social work degree can be a fantastic way to make a real impact on people's lives, and give something back to your local community. It can lead you to a rewarding and fulfilling career with a strong job outlook and various options for specialization according to your personal interests. In this article, we'll take a look at the field of social work in more depth, as well as what it's like to study for a degree in the subject, in order to help you figure out if it's a career path that suits you. If you decide that it is, there's some more information at the end about what the next steps are to get you started.
What is social work?
Generally speaking, social work involves helping people cope with challenges and solve problems that they are facing in their lives. The specific nature of the job varies a lot depending on what area you specialize in and the type of place you work in, however, it usually means working with those who are particularly vulnerable. For example, this might be as a result of poverty, oppression and discrimination, or health conditions and disabilities.
As a social worker with an online social work degree you will support those you work with to overcome barriers and improve their overall wellbeing. This could be by helping people to access community resources like food stamps and housing, developing and evaluating new programs and services, and even responding to emergency situations such as child abuse or domestic violence.
You might also find yourself working to raise awareness of social issues among policymakers at local, state and national levels, or advocating for your clients on a more personal level. Clinical social workers can also help to diagnose and treat certain behavioral, emotional and mental health issues. Finally, there is also a certain amount of admin work involved in the job, such as maintaining client records and case files.
Why is social work important?
We all need a little help sometimes, and while many of us are lucky enough to have friends and family that we can rely on, this is unfortunately not true for everyone. Even when it is, the problems we face might be too big to tackle without professional assistance. That's where social work comes in. Social workers fight on behalf of those who can't make their voices heard or can't access the resources they require to live comfortably. For example, although the poverty rate in the US is falling, an estimated 10.5% of the population was living in poverty in 2019. That equates to around 34 million people, who often struggle to connect with the available programs and services they need.
Likewise, there are many people who have suffered trauma in their lives, or who are currently at risk, and social work is vital in enabling them to escape from their situation and get their lives on track. Sadly, there are many cases where people slip through the cracks of society and can become trapped in a negative cycle – such as recovering drug addicts or newly released prisoners – and social workers are there to help relieve suffering, advocate for social justice, improve communities, and generally ensure that no one is forgotten.
What kind of topics will I study on an online social work degree?
As you have probably guessed, social work is quite a varied subject with lots of different areas in which you can specialize. This means that an online social work degree often covers a range of unique topics. You can expect to study a selection of modules during your course, which will change according to the institution that you study with. Many will be compulsory, but you might find that the curriculum has some flexibility and offers electives that you can choose between to fulfill your credit requirements.
While it is by no means exhaustive, the following module list gives you an idea of the sort of topics you might study during an online social work degree. Be sure to check the colleges that you're interested in enrolling with to find out the specific titles they have available.
Introduction to Social Work
Introduction to Economics
Introduction to Psychology
Introduction to Sociology
Social Welfare
State and Local Government
Social Work Practice with Individuals and Families
Social Work Practice with Groups
Basic Skills for Social Work Practice
Human Behavior in the Social Environment
Policy and Advocacy
Diversity and Multiculturalism
Interviewing and Research Design
Each module you take will likely involve a mixture of lectures, seminars, reading, written assignments, group work and individual projects. This will be true whether you study via a traditional campus program or take an online social work degree.
There will also be a requirement to complete a certain number of hours doing fieldwork. This involves working at an approved, real-world location – under the supervision of an experienced and professional social worker – to get hands-on experience of what the job is truly like. This enables you to put what you have been learning into practice, receive valuable advice and feedback, build your skills, and figure out exactly which area of social work you would like to go on and work in after you graduate. For those who study online, this in-person element can often be completed close to where you live, rather than having to be done near the college itself.
What sort of careers can an online social work degree lead to?
This wide variety of topics leads to an equally varied range of career options. While this may feel overwhelming at first, it puts you in a great position to find a job role that genuinely fits your personal interests and aspirations. For instance, some of the many locations and settings that social workers can be employed in include:
Schools and other educational services organizations
Hospitals and other healthcare organizations
Nursing homes and other assisted living facilities
Churches and other places of worship or religious organizations
Domestic violence centers
Criminal justice agencies
Substance abuse rehabilitation centers
Child welfare agencies
Prisons
In line with this, there are a number of specialisms you can focus on after completing an online social work degree. Some of these can be done immediately after graduating, while others might require you to complete further study such as a master's degree in social work. Some of the career paths available include:
Family social worker – this involves working with vulnerable families in need of assistance. This could be by connecting people with childcare and housing services, working with foster families, arranging adoptions, helping people apply for benefits, or intervening in cases of neglect and abuse
School social worker – this involves working with students and teachers to make a difference in the lives of young people. This could be by helping with their academic performance, dealing with issues such as bullying and frequent absences, or working on social skills and programs for those with special needs
Healthcare social worker – this involves working with patients in various healthcare settings to understand and cope with diagnoses, connect with support groups, transition between hospital and home care, and make any necessary adjustments to their house or their lifestyle
Mental health social worker – this is similar to the above but focuses on mental health specifically, helping people to cope with their condition and perhaps also providing psychotherapy services
Substance abuse social worker – covering a range of addictions from alcohol to illicit drugs, this involves providing information on support services such as rehabilitation facilities and programs, as well as helping people to cope with their condition
Military social worker – this is a specialist role assisting current or previous members of the armed forces and their families to cope with the specific challenges they face. This could be by working through disorders such as PTSD and other mental health conditions, connecting them with specialist resources and programs, running support groups, or helping them to adjust to civilian life after active duty
Community social worker – rather than working with specific individuals or families, a community social worker connects with larger groups in order to implement policies and services that will help a community as a whole. It often involves political advocacy, and encouraging the community you're involved with to take an active role alongside you
According to the US Bureau of Labor Statistics, the job outlook for social workers in almost all specializations is strong, with employment set to grow much faster than average. That means you can feel confident that an online social work degree will set you up for a stable career with a good level of job security.
How do I know if I will be a good social worker?
Social work might be a rewarding field, but it can also be a challenging one. That means you should think carefully about whether it's the right choice for you before enrolling on an online social work degree. Perhaps the most important sign that you will make a good social worker is that you are passionate about helping others, standing up for the vulnerable, and advocating for social justice.
In addition to that, there are certain traits and characteristics that will be a big help in doing the job well. These include empathy and the ability to relate to others, as well as strong listening and communication skills, because you'll be dealing with people of different ages, backgrounds, and life circumstances. It's also vital to have patience, because sometimes people might be reluctant to work with you or struggle to open up to you.
Social workers also need to have strong organizational skills, time management, and attention to detail, in order to deal with the numerous cases and responsibilities they have. Problem-solving is another critical ability, because every case is different and you might have to be creative in working out the best way to help your client.
Finally, it's important to recognize that the job can be tough emotionally. You might have to deal with upsetting situations or aggressive people, so the ability to separate your work and home life and not let unpleasant occurrences impact your own mental health is key. Setting strong boundaries with your clients and having a supportive network of your own will help with this.
What are the next steps if I want to take an online social work degree?
If reading this article has inspired you to think about a career in social work, that's fantastic. The first step to take is to start researching some of the different programs available. Have a think about whether you would prefer to enroll on a course on campus or an online social work degree, and whether part-time or full-time study would suit you best. It's also helpful to consider what type of social work you ultimately want to be engaged in, so that you can choose a program that offers modules in that area.
Once you've narrowed down a few choices and checked that you meet their entry requirements, it will be time to start putting together your application. In addition to providing academic transcripts and references, you will probably also have to write a personal essay about why you want to enroll on the program. Focus on showing the admissions tutors how dedicated you are to this career and letting your passion for helping others shine through, and they're sure to take notice. Good luck!