After all, small business is the engine behind nearly every free market economy...
With the immense growth of the U.S capital markets over the last two decades, business credit has steadily become an increasingly cardinal component of small and medium-sized enterprises (SMEs). As a result, such SMEs should be fully cognizant of their irreplaceable ability to provide enterprise development.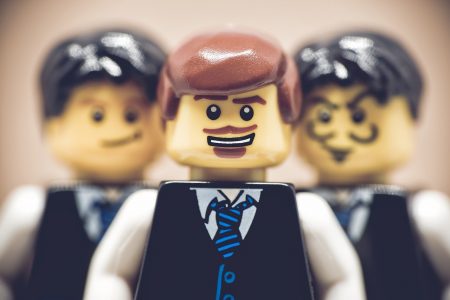 In order to be able to access the benefits of good business credit, a business must first be able to build it. It is in a businesses interest to build a high credit score since the empirical results have illustrated that there is a strong positive link between it and corporate performance. This article outlines the ways in which an SME can build their business credit as well as a more comprehensive dive into the need for it. 
Building Credit
Incorporating Your Business
Many small businesses refrain from establishing their business as a legal entity because of the difficulty and lack of understanding surrounding this big step. Incorporating your SME as an LLC or corporation will aid you in building credit faster as it gives your business more credibility in the eyes of banks and other lenders.
Such creditors view the protection of limited liability that applies to these business structures as extending to them as well. As a result, they are more likely to offer loans to such companies as they feel more safeguarded from risk. This provides businesses with an opportunity to build their credit if they are responsible with the loan by repaying promptly.
Buying From Net-30 Vendors
Another key tip for SMEs to improve their business credit fast is to set up a Net 30 account. These online services permit their clients to use credit to pay for stock from certain retailers, all businesses have to do in return is repay their invoice within 30 days.
Transactions made via Net-30 accounts are often reported by the seller to the major business credit bureaus handling this concept. As such, it gives SMEs a chance to develop a credit history and tradelines where they previously had none. If the invoice is repaid by the deadline or earlier, the SME's credit score will skyrocket, eventually qualifying them for greater and greater loans.
Setting Up a Business Bank Account
As an extension of this idea, those that are able to (i.e. with a good enough credit score as a baseline) should order a business credit card in order to further improve it, and at a faster rate too. A combination of prompt repayments and controlled, responsible spending (up to 50% of the credit card's limit) will exponentially increase business credit.
Seek Out Corporate Loans
Once an SME has completed the above steps in order to increase its credit score by a sufficient amount, it will soon be able to access otherwise inaccessible business loans, which are key for a company's growth.
Reaching this point should be the end goal for any small business looking to improve their credit, as once they have reached the point where they are consistently approved for business loans (ideally with advantageous terms), they will have reliable access to capital.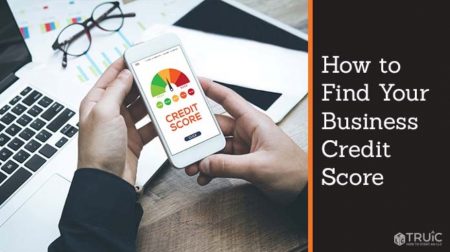 Image Credit: TRUiC
The Need For Business Credit
Business credit is the lifeline for most corporations, especially smaller ones, because it grants them access to capital. The result of a good credit score is that less financial doors are closed for a company. Put simply, the reason for this is because a better credit score illustrates to potential creditors that this company is trustworthy and deserving of their loans.
As a result of lenders being more confident that these companies can be trusted to pay their loans back, creditors are also often more willing to extend better loaning rates to them too. The opportunity for businesses that a good credit score provides is the potential for growth and expansion as a result of investment in oneself.
Moreover, a business is not only more likely to grow, but less likely to fail as well – since this increased access to capital also simultaneously grants businesses with a form of a safety net should things suddenly take a turn for the worst.
Closing Remarks
On balance, there are plenty of options available to you as a small business owner to improve your business credit. These provide avenues for a business in any state, ranging from those with a bad (or no) credit history to those at the better end who only need a slight improvement.
To read more about how to build business credit fast, please refer to The Really Useful Information Company's (TRUiC) website for more information regarding the subject.