Serving in the military is an honorable role, but it's also one that's inherently dangerous. You face so many perils, including not just the more apparent ones that come with being in a combat zone but other occupational hazards as well.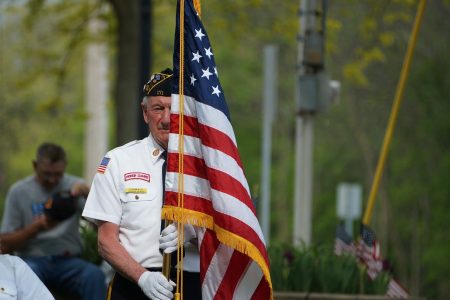 For example, there have been recent lawsuits against the 3M company for their defective earplugs used by members of the U.S. military from 2003 to 2015 that led to hearing loss and hearing-related disabilities.
Many servicemembers are also exposed to toxic substances that can increase their risk of developing chronic illnesses, including cancer and autoimmune diseases.
These are just a few of the many examples of the risks and hazards, and these are some of the reasons Veterans Affairs disability benefits exist.
The following are key things to know about these benefits and how to apply if you are a former servicemember.
What is Disability Compensation?
VA disability compensation is a monthly tax-free payment to veterans who became injured or sick while they were in the military. It's also payable to veterans who had an existing condition that was worsened because of their military service.
You can qualify for compensation for both mental and physical conditions that developed before and during as well as after service.
Eligibility
To be eligible for VA disability compensation, you have to have a current injury or illness that affects you physically or mentally and then meet some other requirements. You must have served on active duty, active duty for training, or training on inactive duty, and you also must have a disability rating for your condition.
Then, at least one of three other things have to be true:
You must have gotten sick or injured in the military, and then you have to be able to link that to your condition. That's described by the VA as an in-service disability claim or
You had a pre-existing illness or injury that got worse during service, which is called a pre-service disability claim or
You have a disability related to your service in the active-duty military that became apparent only after your service ended, which is called a post-service disability claim.
There are also presumed disabilities. These are a chronic illness occurring within a year after discharge, or an illness caused by exposure to toxic chemicals or hazardous materials. An illness that came about because of time spent as a Prisoner of War is also a presumed disability.
If you received an other than honorable, bad conduct, or dishonorable discharge from the military, you might not be eligible for disability compensation.
Conditions That May Qualify
Some of the specific conditions that could qualify for VA disability compensation are:
Chronic back pain
A lung disease or condition leading to breathing problems
Hearing loss (severe)
Loss of range of motion
Certain cancers
Ulcers
Traumatic brain injuries
Post-traumatic stress disorder
Anxiety
Depression
VA Disability Ratings
The VA assigns what's called a disability rating. This is based on what they feel the severity of your condition is. The rating is then used to determine how much money you receive each month. A disability rating is also used to determine whether or not you're eligible for other VA benefits.
If someone has multiple ratings, they are used for the calculation of a combined disability rating.
A VA disability rating is a percentage. That percentage is meant to reflect how much the disability you have reduces your ability to function and impacts your overall health.
Specific factors a VA disability rating is based on include:
Medical evidence from doctor's and tests
The outcome of the VA claim exam, which is also known as a compensation and pension exam
Information from other sources, which could include federal organizations
What Happens After Getting a Disability Rating?
If the VA sends a notice on their decision of your disability rating, then you may be eligible for disability compensation benefits and other benefits too.
If you have at least a 10% disability rating, the VA says you would be able to expect your first payment within 15 days.
If you don't agree with your rating, you can appeal within one year of getting your decision.
If you have a 100% disability rating you might also be able to shop at military exchanges and commissaries and get full dental care, as well as health coverage. If you can't work, even if you don't have a 100% rating, you might be eligible for Individual Unemployability.
If you served in the military, you should reach out to your local VA to learn more about the options available to you.
How Do You Appeal?
If you apply for disability compensation and you're denied, you can appeal the decision. You have one year from the date that's listed on your denial level.
In order to file an appeal, you have to get in touch with the VA Regional Office that denied you compensation. You do this by submitting a Notice of Disagreement.
The Notice of Disagreement is a letter that lets you the VA know you don't agree with their decision, but in this letter you don't have to tell the reasons you're not in agreement. It can be detrimental if you try to do that in this initial notification.
The goal is just to generally let them know your intent to appeal, but you don't want to limit what you can mention or use in your appeal later on by misstating or leaving something out of your NOD.
Keep a copy of your NOD and send one to the VA Regional Office.
You can decide from three review options, which are Supplemental Claim, Higher-Level Review, or Board Appeal. This is a relatively new way of doing things on the part of the VA.
You may need to work with a veteran's advocate or veteran's service officer to help you with your appeal if you're denied disability benefits. They can help you understand how to fill everything out properly and get the fastest resolution.