Looking for an offbeat trip? Well, you came to the right place...
Does your lifestyle revolve around unusual vacations? Many enjoy spending their annual time away from work in unconventional ways. Some are devotees of haunted houses and spooky tour packages. Others prefer to take part in scientific research, do driving tours of celebrities' homes, or try their hand at dogsledding. Here are a few odd vacation ideas to get your imagination into gear.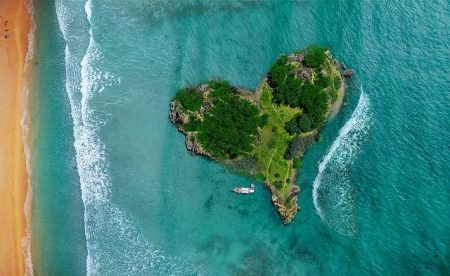 Tokyo's Haunted Office Buildings
In Japan, haunted places are a top attraction for locals. Virtually every city has its own version of spooky houses, buildings, parks, or caves. In the nation's largest city, Tokyo, the hottest ticket of all is one for nighttime tours of haunted office buildings. Many of the featured structures are vacant and come with frightening backstories about ghost sightings, audible voices in the night, and strange goings on. If you visit Japan, be sure to reserve at least one evening to do a walkabout and stop at some of the scariest high rises in the world. Whatever your favorite nonconventional vacation idea is, you won't be alone. What travel agents call offbeat trips are gaining in popularity. As with most other types of travel, it's wise to pay for everything upfront to save on hotels, transportation, and tour-related fees. That's why taking out a personal loan is the most efficient way to cover all the expenses.
Hollywood Movie Star Home Tours
Hollywood homes of the rich and famous have been a staple of California vacations for nearly a century. Today's tour companies have gone all out to enhance and upgrade these once boring bus tours. Modern excursions are done in upscale limos, complete with onboard video programs that display detailed histories of each home and offer up interesting facts about the celebrities who reside in them. Check with a licensed travel agent to find a package trip that suits your tastes. Some focus on viewing the residences of A-list film stars, while others specialize in soap actors, comedians, singers, and politicians. Prices range from budget to extravagant, so be sure to spend time exploring all the options.
Archaeology Digs
There's no need to be a professional archaeologist to take part in a dig. The catch is that you need to be willing to go to the nearest sites, many of which are located in southern Mexico, South America, the Middle East, and southern Europe. Contact a travel agent about dig trips and expect to get free or deep discount lodging. Volunteers work about three hours per day doing sifting, light digging, and artifact washing. It's not strenuous, and you can save a huge amount on hotel bills. You can also experience a bit of history and learn interesting customs from all over the world depending on the location of the dig you pick. Most organized digs offer enlistees one free meal per day, which means you can experience a real-life science event without spending for much of anything except airfare.
Dogsledding in Flagstaff, Arizona
Few people think of sunny Arizona when the topic of dogsledding comes up. But they forget that Flagstaff, in the northern highlands of the state, is a winter wonderland of gorgeous ski resorts, cold weather sports, and camping. From November through February, several resorts feature dogsled services for curious travelers. Costs are reasonable, and customers can choose the length of the sled run, typically ranging between five and twenty miles.