Just Born, the manufacturer of Peeps, scaled back their marshmallow treat production to focus on their everyday candy.
I actually like Peeps, the marshmallow candy rolled in sugar in chicken and bunny shapes. But not because of how they taste. Since childhood, I've gotten immense satisfaction from microwaving them. I like watching their little bodies bloat and distort, and then collapse in on themselves. Then, right into the trashcan and start over with a fresh sacrifice. 
Sensible Decisions from an Absurd Candy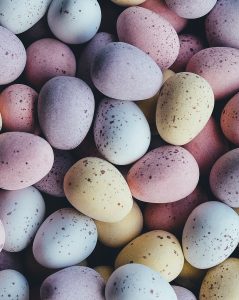 It's hard to believe Just Born Quality Confections, the cursed candy manufacturer, makes a profit. It seems the post-holiday discount shelves are always heavy on marshmallows and light on Cadbury. (Those mini-eggs are the world's best candy. Change my mind.). After the shutdown, the Bethlehem, Pennsylvania factory resumed limited production with safety protocols in place for their employees. 
Instead of trying to meet "demand" (there can't possibly be) for Halloween, Christmas, and Valentine's Day, they're focusing on next Easter. Which, if they're producing candy for next Easter now, confirms some suspicions I have about the freshness of Peeps. 
Just Born told the Associated Press they were scaling Peeps' back production to devote more of their limited capacity to "our everyday candies." Everyday candies? Who knew the manufacturers of Peeps also made regular, non-microwavable typical candy?
A brief investigation, and it turns out that the same factory that makes cursed sugar-coated chicks makes the undeniably non-terribly Hot Tamales. They also make Goldenberg's Peanut Chews. Those seem like a candy that remains untouched in a hospital vending machine for years at a time. 
This Means We All Have to Buy Peeps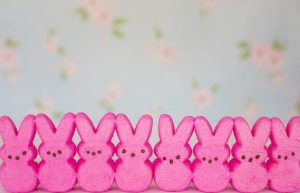 Jokes aside, kudos to Just Born for picking employee safety over profits. If meat processing plants had done the same thing back in March, April, May, or even June, there's a chance that the spread of the virus in middle America would have slowed 70% like it was in New York. 
So, to show your support of the sensible decision making of Just Born Confectionary, buy yourself a box of Hot Tamales. Next Easter, when the marshmallow abominations return, load up your online shopping carts. You don't have to eat them–I recommend setting the microwave for 30 seconds and enjoying the show.