Everyone likes tiny babies, but that's TOO small!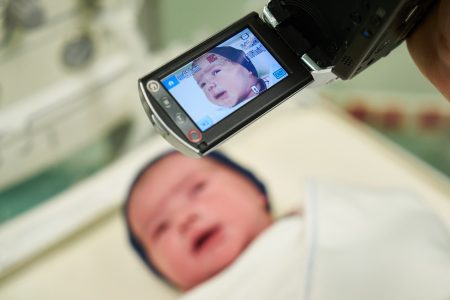 The smallest baby from Keio University Hospital in Tokyo went home weighing a whopping 268 grams. That's just under 10 ounces. The newborn stopped growing in the womb at 24 weeks.
He was deemed healthy enough to go home even though he is as small as a large onion.
After 5 months of treatment by the doctor, Takeshi Arimitsu, he now weighs 3.238 kilos, just over 7lbs.
"I can only say I'm happy that he has grown this big. Because honestly, I wasn't sure he could survive," the boy's mother says.
The record for smallest newborn discharged in good health now belongs to this baby from Tokyo. Arimitsu, said "there is a possibility that babies will be able to leave the hospital in good health even though they are born small".
A boy in Germany in 2009 at 274 grams previously held the record. The smallest surviving girl was born in Germany in 2015 at 252 grams.
A registry put together by University of Iowa for world tiniest surviving babies. For the smallest babies the survival rate compared with girls is substantially lower for boys, according to the  registry.
The you can find the University of Iowa registry here.
The registry dates back to 1936.
The registry includes various information. Year of birth, month of birth, weeks gestation, weight at birth, gender, and general information about the baby at discharge.
The site says "We have developed this web site to serve as a registry for the world's smallest surviving babies. Because the survival of infants with birth weights less than 400 grams (14.1 ounces) is very uncommon, it is not possible for meaningful data on the outcomes of these infants to be collected in a single neonatal intensive care unit (NICU) or even a network of NICUs.
We hope over time to collect and collate data on the long-term health, growth, and development of this vulnerable group of infants. The infants listed in this registry include those reported in the lay media as well as medical journals. The registry also includes infants submitted directly to the registry by the patient or a family member with verification by a health provider. In addition, some infants are submitted directly by the health provider. The University of Iowa have not attempted to verify the information listed, since in most cases this would not be possible.
We invite health care providers and parents to send us corrections or updates of data already included in the registry. Or to submit new cases using the links below. We hope that the information provided here will be of some help to physicians and parents faced with difficult decisions about obstetrical and pediatric care in situations where such a tiny baby may be born. The survival of these tiny babies illustrates the well known fact that gestational age is a more important factor than birth weight in determining the prognosis of an extremely premature baby."
Want to tell your strange story?
Tell us about it
and it could be featured on Oddee. You can remain fully anonymous.