And they find him in the funniest place.
Regory Turco got lost at Epcot, and Facebook users got in on it. This is the story.
When Turco and his girlfriend, Brittany Blake, went to Epcot together, they spent the day there. But they did not spend it together.
With thousands of people including families and Spring Breakers, it's easy enough to get turned around or literally get lost. And this is exactly what happened to Brittany's boyfriend.
"Weird post but lost my boyfriend in Epcot today and haven't been able to find him for hours because his phone is dead. If anyone sees him can they tell him to meet us at the Mexican pavilion?"
Right away, media lovers got to work. "That shirt is very distinctive. Someone should be able to spot him." Nikki Goodfellow posted along with laughing faces.
In only two hours, more than 1,300 people commented and almost 700 Facebook users reacted to the post. It became such a thing that there was even a hashtag made for the Epcot investigators.
Tison Singleton said, "This is my favorite post ever in AP! #FINDREGORY #FINDBRITTANYBF."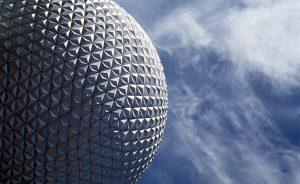 Most of the comments were making fun of the couple for the boyfriend getting lost but others really did want to help fund Turco. Lots of people offered ideas of where the lost boyfriend might be.
Inside the post there was the hidden answer,
"Ok so place your bets here.. Is he…
Napping on spaceship earth?

Lost in Nemo?

Drunk in Mexico?

With another woman?

With another man?

Counting pastries at Joeffrey's?

Collecting magnets in the parking lot?

Stuck inside the globe on the lagoon?

On the monorail to MK?

In line for Frozen?

Leading a group of international tourists with a tall flag?

Planning a surprise proposal in mouse gear?"
The guesses went on and on and while some were good and helpful, others were well, not as helpful.
"Have you checked P Sherman 42 Wallaby Way, Sydney?" Joey-Alexandra Evans Brummet commented.
All this and it was 15 minutes until the park closed. Turco was still lost and users and searchers alike wanted to know how to story ended.
In just the last minutes Turco was spotted. This 20-something male was in the Frozen line!
A relieved Brittany wrote, "Update on my boyfriend: Found on the frozen ride. He was drinking all day while looking for me. BTW: thanks for everyone's nice comments!!" Brittany Blake wrote.
Well, now you know that you can always count on media if you lose your boyfriend.