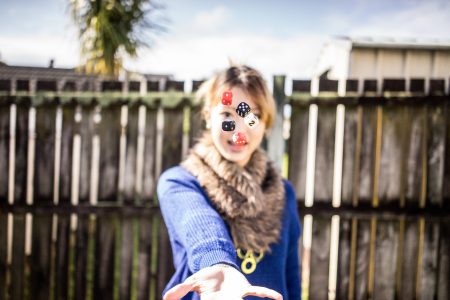 The casino industry is booming online, with millions of players visiting casino sites each year. The promotions and bonuses get the players' attention, and with such enticing loyalty programs, it's hard to say no. Unlike land-based casinos, their online counterparts have plenty of games on offer. There are many online casino roulette variants as well as versions of classics like poker and blackjack together with tons of video slot games. But despite the plethora of bonuses and games the brick-and-mortar casinos are pretty busy during the year. How's that possible?
Most of them are parts of luxurious resorts so they bring comfort to a whole new level just like casino sites do. Fancy restaurants and cafes are nearby. Some casino companies were creative and created mobile casinos, that is boat casinos that you can play in while traveling. Some companies have been more creative and built their casinos in unusual places.
On a Puddle
The United States is home to many unusual places. One of them is the Rivers Casino in Des Plaines. According to the law, the casinos in the state must operate on water. This casino was constructed on a shallow area of water so it is on water technically. It minutes away from downtown Chicago and it offers the classic tabletop games along with over 1,000 slot machines.
On a Mountain
This casino is very tricky to get to. It's located in Malaysia on top of a mountain amid a breathtaking rainforest. The Resort World Genting is just 45 minutes away from Kuala Lumpur and is one of the most visited places in the country. Besides the casino, you can enjoy the many commodities the resort has to offer.
On the Sea
Well, there's a casino built on a puddle, but a casino that's actually on the sea sounds damn near impossible. The Macau Palace was a two-story venture which was nicknamed "The Pirate Boat" for a reason. Unfortunately, this casino was closed down in 2007. Before that, it became known to the public when it was featured in The Man with the Golden Gun, a classic spy movie featuring 007.
In the Desert
The Desert Cave Hotel is located 850 km from Adelaide and it's located in the desert. This hotel is one of the places you must visit since there's nothing like it. There are 16 poker machines available in the hotel that casino enthusiasts can enjoy.
In a Basement
Basements are usually used for storing old stuff away. Some people place their washing machines in the basement, but some people have come up with the idea of making a casino in it. This casino is located in the English countryside in the underneath floor of North Cadbury Court. It's an unusual place to build a casino but it was done. It can fit up to 30 players and allow them to play poker, roulette, and blackjack. But there's a twist. The casino is only available to those who book the entire venue.