Leisure travel is back and, with it, the need to pack your carry-on for flights. After over a year cooped up at home, though, even the most seasoned travelers are out of practice on this front, which means that it's time for a refresher course.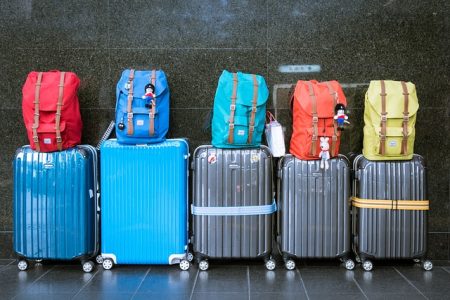 What exactly do you need to have on you en route to your destination, and what can go in your checked bag? Here's how the pros approach the packing process.
Evaluate Your Trip
Before digging into the specifics of what you need to put into your carry-on, the first thing you need to do is evaluate what kind of trip you're taking. What you need for a short trip a few states over will be different from what you need to prepare for an international trip. That being said, you may find you actually carry more things with you on a short trip than an international trip because you can simply pack everything you need into a carry-on instead of checking a bag, whereas you're more likely to need additional luggage for a big trip abroad.
Make It Manageable
One of the biggest mistakes that people make when choosing their carry-on items is that they end up selecting bags or suitcases that are unwieldy for navigating an airport. After all, if you have a regular suitcase, a rolling carry-on, and a purse, your hands are going to be too full. Whenever possible, avoid choosing a rolling carry-on if you have another suitcase to deal with. Instead, consider a spacious leather tote bag that can also double as your daily bag during your trip – that also means you've got one less item to pack.
Many destinations, such as San Diego, offer great convenience by offering sufficient and safe luggage storage. All you need is to book your amount of required space for luggage storage in San Diego, and you are done. The process may require frequent coordination, but then you get to relish your trip without worrying about your belongings.
Size-It Down
The most common items that people pack into their carry-on, besides things like their phone and computer, are their medications and toiletries. Those are important to have, but most people pack these items in a way that takes up too much space. Size down your cosmetic bottles from the 3.4 ounces permitted by TSA to bring just what you need, and pack your pills into a travel case if possible. Some states have specific regulations regarding medication labeling, but the TSA in general does not require that travelers pack their medications in the original packaging.
Use Packing Cubes
Packing cubes are handy for managing the contents of any bag, but the last thing you want to be doing in the airport is digging through your clothes to try to find your phone charger or wallet. By using packing cubes, you can easily get a week of rolled clothes in your carry-on along with your other essentials, especially if you bring mix-and-match items and choose what you wear on the plane wisely.
Be Prepared To Gate-Check
One major advantage to choosing a small bag, like a tote or standard backpack that fits under your seat, as your carry-on is that you can be confident that your bag won't be gate-checked. This isn't the case if you're toting a wheeled carry-on that needs to be stowed. 
If you are going to carry both, since a tote or backpack can be considered a personal item, make sure your in-flight essentials, such as your earbuds, water bottle, and hand sanitizer, are in your personal bag. Gate-checking bags is common on crowded flights and it's important to account for that when you pack your carry-on.
It's exciting that travel is once again on the horizon, but as stressful as packing for a trip was before, it's even more challenging now. Just take a deep breath and remember that even if you forget something, your trip will almost certainly be a success – then grab your tickets and go!