And it didn't turn out good for either of these girls.
Kids can be truly awful to each other, and not that adults can't as well, but this kid really takes the cake. Or the joke. Or she lights up the place.
Literally. Did I go too far? This girl definitely did.
In Sharonville, Ohio, a girl, 14, was arrested and charged after setting another girls hair on fire. It all happened at the Princeton Community Middle School Tuesday. 
Officials said that a girl, 13, had her hair burned as a result of the incident. It was the end of the school day when the teen's hair literally caught on fire in the hallway.
The police report states that the 14-year-old girl lit the 13-year-old girl's hair on fire with a lighter. According to the 14-year-old, it was all a joke.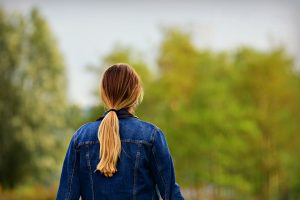 The girl, 13, was not hurt in the incident, but her hair, which was pulled back into a ponytail, was burned. She went straight to the front office after it happened. 
From there, the school administrators and the school's resource officer got in touch with her parents. 
The 14-year-old who lit the other girls hair on fire was charged with a felonious assault. A video shows the girl's hair quickly going up in flames when lit, and a teacher who was swift in their actions,  putting out the fire.
Dispatchers were sent in a squad to the school to make sure that the teen was OK. There is little more information being released about the case because both the victim and the suspect are juveniles. 
The Princeton City Schools were reached out to regarding the incident, but as of now, have not spoken about it publicly. 
Want to tell your strange story?
Tell us about it
and it could be featured on Oddee. You can remain fully anonymous.