Here is the rest of the story about the big names in soup.
To read, The History of the Big Names in Soup: Part One, visit the link. This is part two.
Heinz Sales
Heinz sales sored, crossing $3 million by 1899. They too added a chemist, Henry Heinz' son, Howard. Howard had also spent time in Europe but mostly playing around, partying and not being serious.
Cooking School for John Dorrance
Dorrance still needs to create the ultimate soup, to be one of the names in soup. He took a risk and paid his own way to the culinary capital of the world, France. He left the science world behind to learn how to build flavor. He ended up being so good, that he made it into a society of elite restaurant professionals and chefs.
From scientist to chef to back in his lab, he began by removing water from soup and used flavors he learned from chefs in France. He made a product that was as easy as adding the soup, adding a can of boiling water and mixing. From there, it was ready to eat.
Without water weight, the cans would be lighter to ship and more compact to store. John merged science with flavor for an incredible new product and the first condensed soup in history cost of only $.10 a can, less then 2/3 of that on the market at the time.
As long as you had access to clean water, it was a healthy meal and that was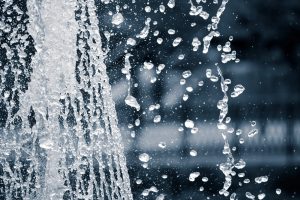 revolutionary in 1900. Dorrance flooded the market with their soups, hoping to be the first of names of big soup.
But, their launch to market was a huge flop. No one knew soup yet so John made one last risk with the company. The 1900 Paris World Fair for newest and best discoveries, technologies, and foods was coming up. And he wanted to enter Campbells into the offerings.
Heinz at the World Fair
Like Campbells, Heinz would send representatives to the world fair to show off their products and the amazing capabilities of their factory. On April 14th 1900 the Paris World Fair opens and Campbells condensed soup is one of 83,000 products entered into the exposition.
Heinz and Campbells companies went toe to toe on many products and Heinz
won two gold medals for product quality and factory conditions. But Campbells walked away with a gold medal for soup. They had changed the way the world could make soup.
Campbells updated their soup can design to show their medals and hopefully gain consumers trust in regard to big names in soup. They also changed the color scheme to red and white. This iconic design remains virtually unchanged for 100 years and it was put them on the radar against Heinz
Within months, people are trying the new canned soup and soon sales boom over $100,000, more than $3 million today.
Soup for Heinz and Advertising for Campbells
Heinz won more medals at the World Fair but Campbell's won first place in the soup division. Heinz was the largest producer of canned food in the world and didn't want to be shown up. They started working on soup right away.
Campbells had condensed soup and Heinz had ketchup. Which company would be the biggest for big names in soup? Mueller begin to learn to condense soup for Heinz based off of condensed horseradish he was already working on.
Campbells begin aggressive advertisements with 5% of their profits, making it one of the first companies to advertise in print. The company wanted wanted their ad on the right side of the page because that's the way that magazines open. In the ad world, this became known as the Campbell position. By the end of the year, more than ½ million cans of soup were ordered by grocers.
Soup was so successful, it accounted for the bulk of profits of revenue for Campbell's. Their other products weren't really making much, so they focused on soup and doubling down on it knowing that for now, Heinz lags behind.
Heinz and Mueller have cracked the condensed soup code and introduces its own line of condensed soup with tomato soup and cream of pea but Campbells about to strike back even harder.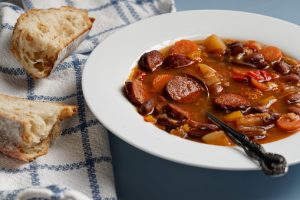 In 1907, Heinz's first line of canned soup came out and Dorrance came up with 16 additional varieties of soups. He also took aim at Heinz' pork and beans.
Campbells pork and beans brought in $2.2 million dollars its first year out. Campbells sales rose to over $16 million in cans of condensed soup a year, making it one of the big names in soup.
Crimped Cans for Heinz
But for Heinz, condensed soup sales don't even break a million. He needed to reinvent the can, literally. There are problems with can seals and mold issues, along with lead and connected health issues from these things.
Patented canning, crimping or folding the edge of the can, was safer and faster, so they used it and tried ate food after it sat out for a week, in the new, crimped can. The crimping system kept metals out of the food, and air out, too. In 1910, Heinz came out with the crimped cans.
It also speeded up the process, from 60 cans day to 60,000 cans a day. Heinz shipped the crimped cans from coast to coast but it's still not enough to beat out Campbells.
The Campbell Company Scales Way Back
In 1914, after a decade of success, Uncle Dorrance gives all of his Campbell shares to his nephew, valued at $90 million dollars today.
John goes hard on canned soup and pork and beans, reducing products from 200 to only 2. In 1913, Campbell company was selling almost $7 million a year and over the next 7 years, Campbell's revenue tripled.
Heinz really never was one of the big names in soup. It never caught up to Campbells though there are still many product on the shelf today, from both companies. Did you know this history about these big names in soup?