CBD has garnered lots of attention over the last few years. This immense growth in popularity can be attributed to the medical benefits that come with it. CBD, which is short for cannabidiol, is the lesser-known molecule from the cannabis Sativa plant. Cannabis plants are generally known for their psychoactive properties which come from THC, which is short for tetrahydrocannabinol. This molecule is what has a psychoactive effect when it is used by a person. Although the cannabis plant has hundreds of other cannabinoids, THC and CBD are the most popular ones due to their effects when used by people. Still, most countries have outlawed the use of cannabis despite its health benefits This is mainly because a large number of cannabis users take advantage of THC for the "high" they get after using it.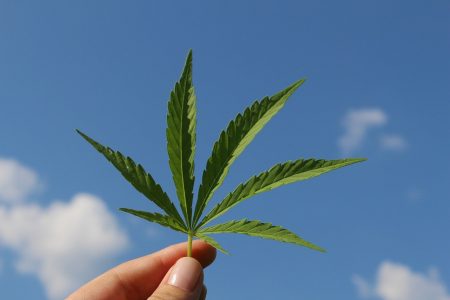 Although more research is being conducted to determine the effects of THC on a person's health, CBD is already known to have several health benefits when used the right way. CBD is known to provide relief for several conditions including anxiety, depression, and post-traumatic stress disorder. On top of that, it is also known to help reduce insomnia and many studies are underway to see how it can benefit recovering addicts. Also, since CBD does not have any psychoactive effects, users can enjoy its health benefits without having to worry about getting high.
Even so, industrial hemp farmers still face a lot of problems since, in regions such as Europe, they are limited to a certain amount of THC in their hemp plant varieties. Luckily, the European Parliament has approved the lifting of the THC limit in hemp plant varieties and products from 0.2 percent to 0.3 percent. This proposal has received tons of support from the European Industrial Hemp Association (EIHA) and marks a new beginning for hemp farmers across Europe.
The 0.2 percent barrier was put in place by the parliament in an ineffective attempt to stop the cultivation of THC-rich marijuana in industrial hemp fields. The EIHA insisted that increasing the allowed THC level from 0.2 percent to 0.3 percent, which is the international limit allowed by the International Association for Plant Taxonomy (IAPT). Given that the THC content of hemp plants increases proportionally with the amount of CBD, limiting the THC content only results in low CBD content. This presents a huge conundrum for hemp farmers since it means that they can only produce a few variations of hemp plants.
In addition, increasing the THC limit in Europe will pave way for more research into CBD and its benefits. This is because in doing so, hemp farmers are able to cultivate various strains of hemp that can be used for both medicinal and research purposes. The approval has also allowed the production of more CBD-based products such as CBD oil which have tons of health benefits and other uses. Placing the THC limit at 0.3 percent also places European countries alongside other massive hemp producers such as the United States and Canada which will have great benefits in the economy of the region.
Previously, European scientists and farmers were discouraged from producing new strains of hemp that have variable CBD and THC ratios due to the stringent measures that were put in place. Even so, thanks to this approval, major contributors in the hemp industry have the power to create new and improved hemp strains. This will be a significant milestone in the hemp industry since it'll allow scientists to find more health benefits that come from CBD.
Final Thoughts 
The approval to increase the THC limit from 0.2 to 0.3 percent in European countries has received outstanding support from all stakeholders in the hemp sector and beyond. Since CBD has numerous health benefits, it's only right to increase this limit in order to allow there to be more research and products made available for people. The EIHA has claimed that this increase will allow new strains of the plant to be created and bred which will help create strains that are better adapted to the climate of the different European regions. This move will also be of immense benefit to the economy of Europe as it'll create a better trading market for hemp and other hemp products.