And he already considered himself a legend.
Evan Dennison is like any other teenager in Portage, Indiana. But he has a dream. And that dream is becoming a "legend." And he did it with a bathrobe.
Of course many teens have that dream. However, Dennison thinks that he has achieved it.
According to him, he is a legend at 17 and all because of his trusty bathrobe. Instead of a suit and tie, Dennison wore his bathrobe to senior pictures and he loved it.
"Most graduation pictures I see are really formal and stuff, so I didn't want to do that. I wanted it to be something that was like really funny, not so formal, kind of goofy, so I decided it would be way better done in a bathrobe."
He didn't tell anyone that this was his plan and in fact, sprung the stunt on this photographer, too. He showed up to the photo sesh in sweats, and not the typical khakis or jeans.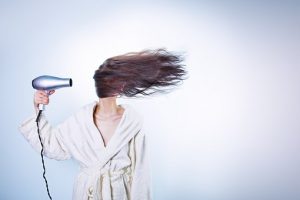 Tiffany Clark wondered when he showed up in atypical clothes. Dennison informed Clark that he would be changing once they got to the location.
And change did he, right into his bathrobe. Clark tried to talk him out of it. 
"He's stubborn. He absolutely refused to do anything except for in his bathrobe. I didn't want to do it, and I couldn't stop laughing. When I get home, I had like 95 pictures of him in his bathrobe doing weird stuff."
Dennison enjoyed the shoot but said that it was weird when people drove by. When he told his mom, it was a little awkward, too, especially because his photos went viral on Facebook. 
No one is really shocked by the fact that his mom doesn't want to hang any of the photos in the house. "She loves that everyone loves them and that they reflect my personality so well, but she's still very unhappy with them as my senior photos," Dennison said.
Both Clark and Dennison had said that they will eventually take some more mom appropriate pictures. And as for becoming a legend, he says he never doubted it. 
"I'll be honest with you, I considered myself a legend before I did this. This just took it to the next level."
Want to tell your strange story?
Tell us about it
and it could be featured on Oddee. You can remain fully anonymous.