Have you ever heard of peach or red bean soup Kit Kats? They aren't available to us in America but here are a whole bunch you can try.
How much do you love Kit Kats and how adventurous are you? Here are a bunch of kit kat flavors to try.
Baked Sweet Potato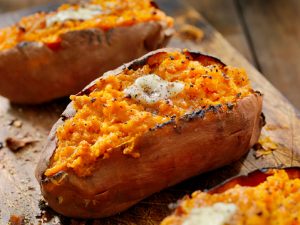 This doesn't sound good at all but apparently it is? One review states, "It wasn't my favorite but my husband insists it's one of the best especially when baked for a short time in the oven. I didn't find the difference all that noticeable (baked vs non baked), but it's still good candy!" Another rating claims, "Very interesting taste. Does not taste like American sweet potato, not that I expected it to. It was fun to try it." It's a white chocolate variety, so if you're up for it, people do think it's a tasty kind.
Apple Pie
One rating said, "The taste reminds me of an apple circus peanut… hard to describe but its one of those complicated flavors." Most people found this flavor super sweet, so if you're a sugar lover, than this one is for you. If not, then probably not.
Rum Raisin
This flavor is one of the more exotic of the bunch, and people rave about it. One review said, "TASTES JUST LIKE A SHOT OF RUM!!!" and another reads," The uniqueness and novelty of these flavors is amazing – rum raisin being my favorite so far." So, if you had any doubts, at least give them a try, the people are really loving them overall.
Red Pepper
This flavor isn't currently available, because that's how good it is? You'll have to wait and see if you want to try it, but it's got a lot of 5-star ratings, and it seems that the people have spoken. "Cayenne pepper and dark chocolate… Who could ask for more?" and " Starts off with a dark chocolate flavor and then transforms to some subtle heat. It's pretty clear there is a great balance of chocolate and heat in these, and this would be a better tasting heat than the Wasabi I think.
Raspberry
"Slightly sweet, bit tangy and DELICIOUS","Yummy!!!", and "These raspberry kit kats are so good!!!" Maybe even the best flavor ever? You will have to decide what you think but it's hard to imagine these aren't amazing. The raspberry flavor is a bit tangy and really captures the real raspberry according to others. These are not a strange Kit Kat flavor at all, and sound scrumptious.
Wasabi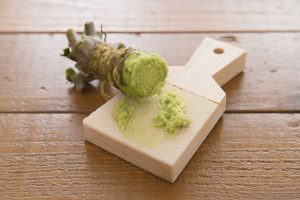 Not even a flavor I would ever give a chance, but some people have, and they seem to like it. Some say these aren't that spicy, but there is a subtle wasabi taste. A top review states that, " These little bars do not have the power of full-fat wasabi. They do have a bit of the spicy horseradish flavor of wasabi on the first bite and then the sweetness of a normal kit kat comes through." Some others say it's good or a fun gift, others say not to expect much and of course you have the people that say they either can't taste it at all or it's way too much wasabi flavor for them. You know how reviews can go.
Strawberry Cheesecake
This iconic flavor is only made better with the addition of chocolate and it's a favorite among the reviews. One review says, "After eating the entire pack in one sitting I cried because I didn't have anymore." More reviews show love for this flavor with, " These are totally delicious!" and "I love these things!"
Which Kit Kat do you just have to try? You can get them all on Amazon, so if you order them, you could do a Kit Kat taste test. Yum!