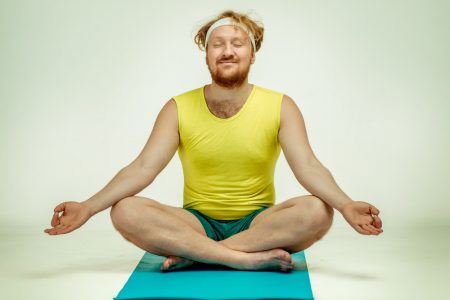 Almost everyone wants to add some form of fitness into their lives. Whether it's to become healthy, shave off a few pounds, or just trim their body, exercise is an integral part of maintaining overall optimal health. Sometimes people take it to weird lengths. If you're thinking about working out, then you may want to consider–or not consider–some of these weird workout trends.
Aqua Zumba
You've likely heard of Zumba before. This alternative to working out emphasizes fun over technique. With music playing in the background, participants typically learn dance moves that work to keep their heart elevated. A new form of Zumba has recently emerged and is growing just as popular as its progenitor. Aqua Zumba is literally Zumba but in a pool. You ditch your workout clothes for a swimsuit and join other people in the water while following the dance moves of your trainer.
There is some credence to Aqua Zumba. The natural resistance of the water can make dancing just a bit more difficult. This allows the body to work up a sweat a bit easier. The fact that you're in a pool, too, can keep your body cool enough to workout even longer.
Perhaps the biggest perk of Aqua Zumba, however, is that it offers a low impact on the body. That makes it a great choice for older people who face joint problems.
Surfset
Why hit the beach if you feel the urge to surf? For those who just can't find the time to make it to a nearby beach or they're wary of potential sharks, you don't have to give up your dreams of learning how to surf. Surfset brings surfing indoors. It basically involves a machine that simulates what riding on the waves is like. This exercise requires you to use your core and other muscles in order to keep your balance. A lot of fitness centers have adopted Surfset, so it shouldn't be difficult to find the machine if you're considering adding this workout to your routine. Just watch out for those inevitable wipeouts.
Mermaid Classes
Have you ever wanted to be a mermaid? Then you can sign up for a mermaid class and learn how to swim like a mermaid. You're given an actual mermaid tail that you wear throughout the class. It fits over your legs and hugs your waistline snugly. This class teaches you a brand new way to swim. Instead of using both legs to kick around in the water like you normally would, mermaid classes teach you how to use both legs at the same time. This works your core in an incredible way. The tail is a little different from your standard resistance bands, but the exercise will build muscle in your legs and strengthen your core.
Stay Fit
Clearly, there are a ton of different and weird ways to achieve fitness. Why not have a fun, wacky, time while making yourself healthier?
Author Bio: Paige Jirsa – I work with Top10.Today, a shopping comparison site, where we strive to help consumers find the best quality and priced products.