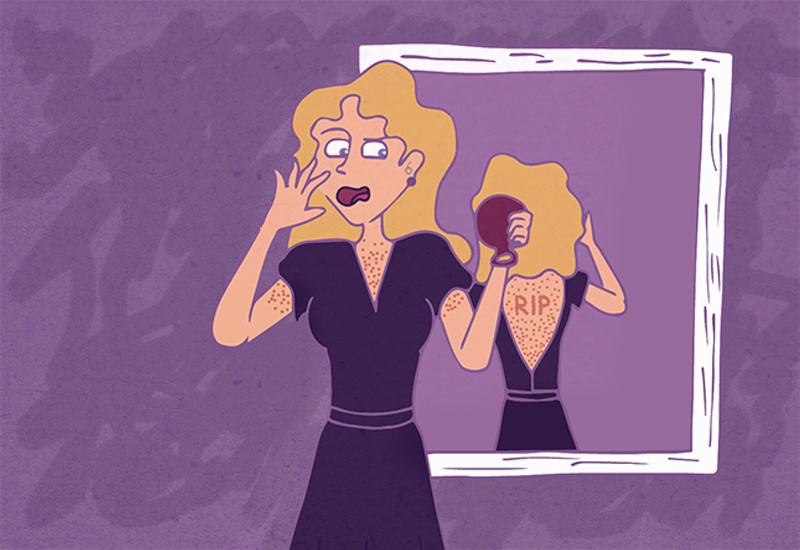 My pal Gary was a salesman in the evening wear department at Neiman-Marcus, Beverly Hills.
One day, he sold a fancy, beaded evening gown to a woman. It was quite expensive. They have a very liberal return policy there, and a week later she returned the dress. It sat on the rack for a while, before it sold again.
Soon after, the second buyer returned it, with an angry attitude and her dermatologist's bills. She had broken out in a severe rash after wearing it.
The dress was sent a lab to be analyzed and came back positive for formaldehyde.
The first lady had used it to dress a corpse for a wake.