Presented by:  Green Flag Digital
Did you know there are 61 protected areas known as "National Parks" in the United States?
Yes, the capitalization matters – not every national park "site" gets to include the prestigious title in its name. The National Park System, which celebrates its 103rd anniversary this year, covers 419 park sites, and roughly 60% of them are considered to be symbols and evidence of our nation's history. Monuments, battlefields, historical parks and sites, trails, battlefields, seashores, rivers, recreation areas and the White House itself make up the list of 419 park sites recognized by the National Park System.
So what exactly sets those 61 National Parks apart from the 419 park sites?
National Parks are primarily distinguished out of the need to protect and preserve the land they cover. They tend to be large geographical areas that contain precious natural resources, as well as hold much historical, educational and recreational value.
You likely know some of the big names, such as Great Smoky Mountains National Park in North Carolina and Grand Canyon National Park in Arizona, which received over 11 million and 6 million visitors in 2018 respectively.
At Oddee, we're, of course, less interested in what's popular, and more concerned with those hidden gems that don't get as much attention. Yellowstone National Park in Idaho sees an average of 26,000 visitors on a typical day in July. That's nearly twice as many as Michigan's Isle Royale National Park will receive in an entire year!
Below, find a list of the Top 20 Least Visited National Parks in America. You'll see the stats on their comparably low visitor count in 2018 and also enjoy a vintage style travel poster to celebrate each!
20. Great Sand Dunes National Park & Preserve, Colorado
Visits in 2018: 442,905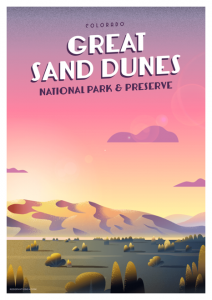 19. Big Bend National Park, Texas
Visits in 2018: 440,091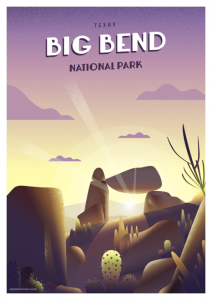 18. Channel Islands National Park, California
Visits in 2018: 366,250
17. Kenai Fjords National Park, Alaska
Visits in 2018: 321,596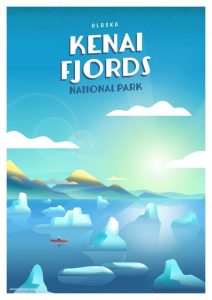 16. Black Canyon of the Gunnison National Park, Colorado
Visits in 2018: 308,962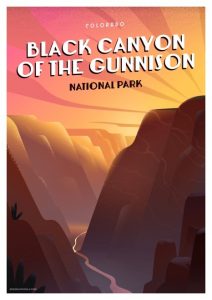 15. Voyageurs National Park, Minnesota
Visits in 2018: 239,656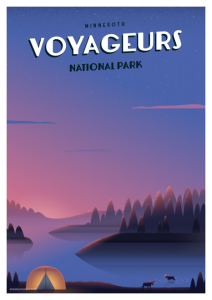 14. Pinnacles National Park, California
Visits in 2018: 222,152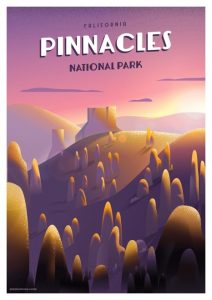 13. Guadalupe Mountains National Park, Texas
Visits in 2018: 172,347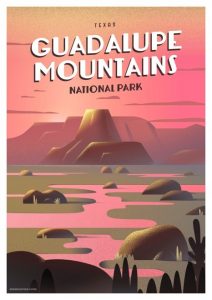 12. Great Basin National Park, Nevada
Visits in 2018: 153,094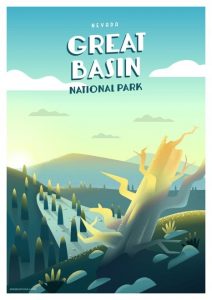 11. Congaree National Park, South Carolina
Visits in 2018: 145,929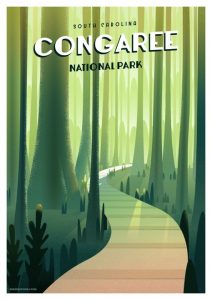 10. Virgin Islands National Park, Virgin Islands
Visits in 2018: 112,287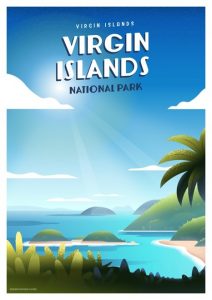 9. Wrangell-St. Elias National Park and Preserve, Alaska
Visits in 2018: 79,450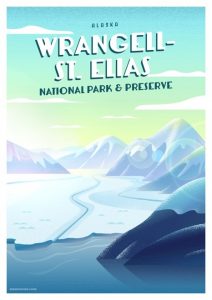 8. Dry Tortugas National Park, Florida
Visits in 2018: 56,810
7. Katmai National Park and Preserve, Alaska
Visits in 2018: 37,818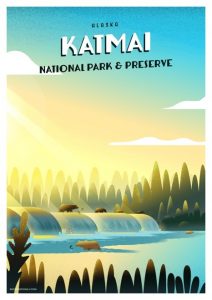 6. North Cascades National Park, Washington
Visits in 2018: 30,085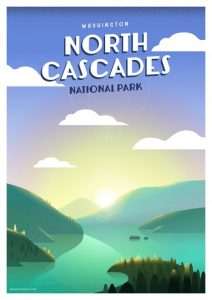 5. National Park of American Samoa, American Samoa
Visits in 2018: 28,626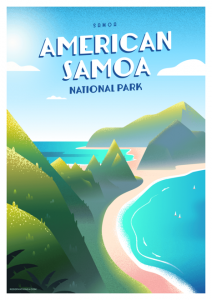 4. Isle Royal National Park, Michigan
Visits in 2018: 25,798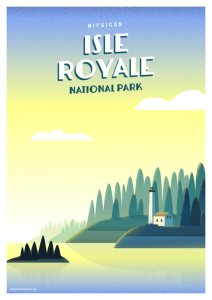 3. Kobuk Valley National Park, Alaska
Visits in 2018: 14,937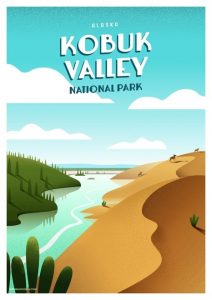 2. Lake Clark National Park and Preserve, Alaska
Visits in 2018: 14,479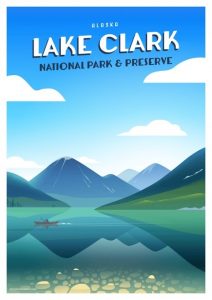 1. Gates of the Arctic National Park and Preserve, Alaska
Visits in 2018: 9,591