And they're supposed to be protected. 
When Italian police were called to investigate a luncheon regarding a potental violation of coronavirus rules, what they found was migrating finches, songbirds. And they were on the menu.
It started as a "routine" coronavirus violation when police broke up the luncheon of about 20 people last week near Bresia. But what they actually found was far worse, and illegal.
The group was caught cooking in a local government building, preparing about 65 protected migratory birds. It was mostly finches and two hawk finches, a shy species, and a brambling, known for its orange breast and white butt.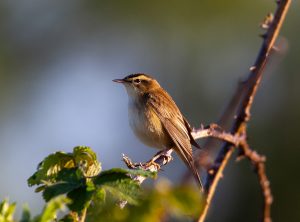 Italy's national military police force, the forest division of the carabinieri, found out about the lunch from a phone call. The food was being served buffet-style including appetizers and drinks.
There was no main course for the meal. 
According to the guests and what they told police, everything was within regulation for the get together. Distance was respected and masks were worn. 
They dug a little deeper though and that's when they found the birds. The fried songbirds (ouch, it hurts to even say that,) were in a large pan that had be hidden beneath the table. 
The officers knew the species by the shape of their bills, and furthermore knew that the birds were not only a protected species but also globally threatened. 
"Shameful," Italy's anti-hunting league said.
"Enraging," the animal protection league said.
"A delicacy," said Floriano Massardi, a regional official who, like many in the area, likes to eat songbirds on a skewer.
Gardone Val Trompia, where the feast took place is located right in the middle of an important migration route for thrushes, greenfinches and blackbirds. Local tradition of laying traps in the bushes and on trees has become illegal and legislators have moved to protect more species and bird families. 
Even so, Brescia remains Italy's most dangerous kill zone for many songbirds, and hundreds of thousands are hunted illegally every year. 
The punishment for those at the lunch will depend on what charges are brought against them, and could be more than 2,000 euros for whomever personally brought the birds. 
Mr. Massardi not only called the protected bramblings a delicacy, and but as an avid hunter he also proposed removing the protections for some of the songbirds. He said, "I don't understand why chicken, yes, and these birds, no," he said. "Chickens are birds, too."