When it comes to fashion, women get most of the attention. Most brands and retailers focus the bulk of their efforts on pushing new and creative styles for women. But men like to look good, too. The problem is that, over the years, a number of bad styles have come and gone. And if you don't know how bad they truly are, you're susceptible to embarrassing yourself.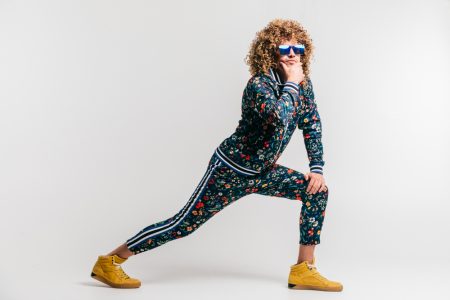 The "Right" Approach to Men's Fashion
Fashion is, like art or taste in food, subjective to some degree. Just because one person thinks your outfit is hideous doesn't mean it is. But at the same time, you don't want to be caught with a look that's downright offensive to the majority of fashion-conscious people.
The truth is, though many don't like to admit it, basic fashion is relatively easy. Without much effort, most men can adopt a sleek and attractive style that both instills confidence and impressive others. Here are the basics for a timeless, fashionable look.
Stick with the classics. First, try to stick with the classics. Wardrobe staples, like a nice pair of chinos, can fit a wide range of situations, and have been around for decades—so it's a good bet that they'll be around for decades to come. Neutral colors, well-made materials, and traditional looks are typically "safe" here.
Find a good fit. Next, find a good fit. Too many men buy clothes that simply don't fit them right—as if they never tried them on in front of a mirror. If you struggle to find clothes off the rack that fit you perfectly (as many men do), consider working with a tailor to get them custom fitted—it's less expensive than you think.
Complement your figure. Different body types require different types of attention. If you're tall and athletic, you're going to need a different style of clothing than someone who's short and stocky.
Make an investment. Consider upgrading your clothing budget as well—in many cases, you get what you pay for. Higher-cost clothes often look nicer, and they almost always last longer than their less expensive counterparts.
If you follow these basics, you shouldn't ever have to worry about succumbing to a terrible fashion trend that future generations will laugh at. In the meantime, you can laugh with us at some of these worst fashion trends of the past 20 years.
Square-Toed Shoes
We're not sure why the square toed shoe trend came back in style, but we're ready for it to be gone. There's some weird logic at play for the people wearing them—for example, some claim that the human foot is more square than pointy. But while that may be true, there's no denying that square toed shoes make your feet look ugly and old fashioned.
Fauxhawks
Fauxhawks, the art of styling hair upward and down the middle similar to a mohawk (but without all the attitude) briefly resurged in fashion. But unless you're a middle school student shaping your hair with water as a joke in front of your friends, there's no real place for this fashion in broader society.
Fanny Packs
For a time, there were thousands of people pushing for fanny packs to "come back" in style, as if they were ever in style. And to date, we're not entirely convinced they were serious. Was this all some kind of elaborate prank? Did we imagine this happening? Is there some kind of big inside joke we're not aware of? Fanny packs are hideous and they're not even that functional. Let's forget about them.
Rompers
Rompers, a semi-popular fashion choice for women since the 1940s (off and on), don't necessarily look bad—on women. But on men, there's something terrible about them. There was a brief, yet powerful surge in interest in men's rompers around 2017, but after that, thankfully, the trend largely died off.
Cheesy Slogan Shirts
T-shirts are an acceptable fashion choice in casual environments, assuming they fit properly. But not if they have an eyeroll-worthy slogan printed on the front of them. Things like "If you can read this shirt, my girlfriend says you're too close" might get a chuckle out of your least-mature friend, but for the rest of us, these are more cringe-inducing than anything. Hopefully, sales for these abominations will start to slow soon.
These awful fashion trends were fortunately short-lived, though you can still likely find some people trying to make them work. And if you like the idea of ridiculous fashion, don't worry—there will be plenty of bad trends in store for the future. Keep your eyes peeled and try to spot them before they become obvious in retrospect.