But the note wasn't for him.
People get caught cheating all the time, whether physically walked in on, intercepting a message or a feeling. This, however, is not a typical way to find out.
TikTok user Molly, who is living in Chicago, explained in a video that she had suspicions of cheating and the video was viewed more than one million times. She went viral after sharing her "method" which alerts the 'other woman' if she exists. 
She met the guy at a bar and has seen him again, more than once. When she was at his house, she decided to take a look around his bathroom. 
She was surprised to find some bobby pins by the sink on her third visit, along with a bag full of other female products. 
She explained: "So last weekend, I picked up a guy in a bar, I've seen him three or four times now and I was low-key snooping in his bathroom. "And I found some female products. His roommate is single and I thought he was too."
She shares a video of the bathroom and adds: "But if this is your man, he's cheating."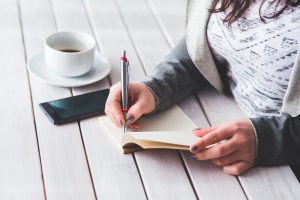 Then she shows the alert that she left for the other woman, if there is one, in her makeup bag, which says "If you're seeing/dating Josh, he's cheating!"
Many praised Molly for potentially letting the other woman know and the video quickly got more than 153,000 likes and thousands of comments.
Molly shares in the comments that she confronted the guy and that he was "defensive." One woman commented,  "This happened to me. I found a note in my stuff. Bless you for leaving it there."
Another said: "A guy I was dating said I was the only one. He kept a spare key for me in a box hidden outside. I found a letter from a woman."
A third commented: "I like that she put the name too in case that stuff is a girl the roommate is seeing and she doesn't freak out on the guy. She handled this in a good way."