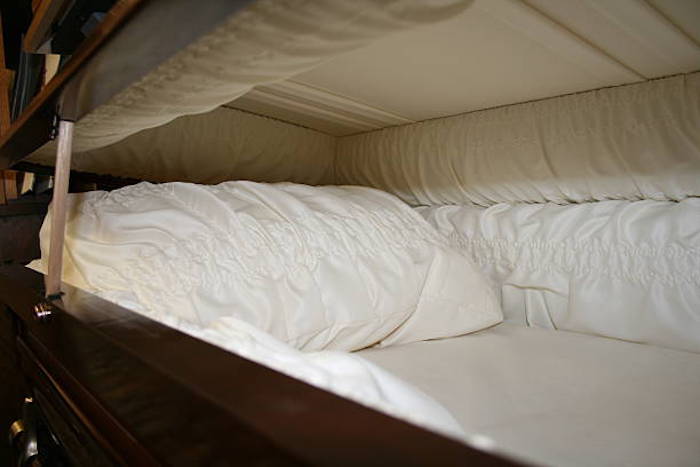 An old boss of mine had this expression that I find myself repeating from time to time.
"I cannot explain people's stupidity. I can only capitalize on it."
The boss especially loved spitting this wisdom out during this specific time of year — the holiday season — since our website sold merchandise through affiliate marketing links and some of the purchases from October until January were absolute head-scratchers.
Three friends from Bournemouth hope to capitalize on the oddity, and slight stupidity, of people throughout the year with a business venture centered around renting coffins.
"The idea spawned at Halloween," explains Mike Waters. He's one of the three entrepreneurs behind Rent A Coffin. "Karl (one of the other founders) always has lots full of weird stuff in a warehouse where he works. This particular time he ended up with 40 coffins."
The idea occurred to the lads that, instead of taking a taxi to a Halloween party they were all attending, they could put the coffin in the van and carry someone into the party.
The joke went over incredibly well.
"It was so well received," Waters laughs, "that we decided to rent them out for a laugh. It kind of grew from there."
Waters and another friend, James, run the business and coordinate the rentals through Karl at his warehouse.
Rent A Coffin offers two unique options to interested renters. For £100 ($132) customers can "arrive at the party in your own coffin, assisted by members of our team, and look like a boss being carried into the party in a real casket." For £300 ($396), customers can keep the coffins overnight. The fellas recommend using the coffin to store drinks or just sleep in when the party ends.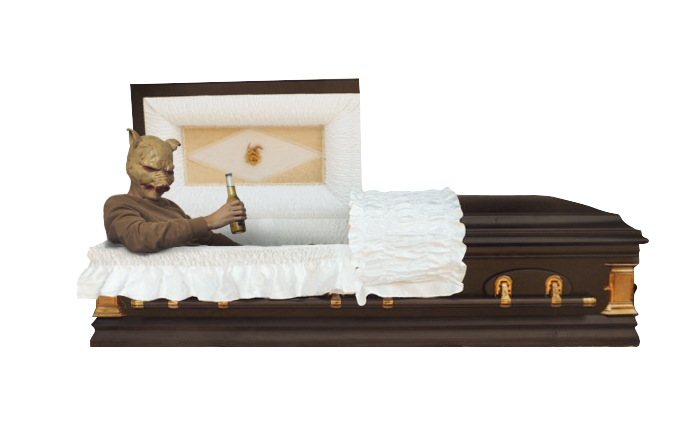 They even offer extra add-on effects like a smoke machine that triggers when the casket opens.
RELATED: What's The Difference Between A Coffin And A Casket?
While Halloween has been their busiest time of year, the three men focus on year-round coffin rentals.
"We're new to the online scene and the website launched a few weeks before Halloween. However, we're not strictly a Halloween-based project. We've provided coffins for small film sets, Friday 13th celebrations and a few others odd celebrations here and there."
So why would people want something as creepy as a coffin hanging around? Besides the authenticity, Waters thinks the appeal is in the shock value. 

"Coffins resonate with people because death is usually a taboo subject. People normally wouldn't want anything to do with a coffin. But suddenly throw it into a party situation and then people go nuts for it." 
Waters says the business is steady and this Halloween saw them renting out almost the entire fleet of sarcophaguses.
Hopefully business doesn't go dead for the boys after the haunting season.
Do you have an odd business? We want to hear about it. Submit your story here.
FOLLOW ODDEE ON FACEBOOK, TWITTER and INSTAGRAM.