That's one party the family will never forget
California is so hot right now, and not in any good way. In case you haven't been reading the news (apart from our odd news) lately, let us summarize – the state is literally on fire.
The California Department of Forestry and Fire Protection (CAL FIRE) currently lists more than a dozen wildfires active in the state. That is in addition to several more that are not within CAL FIRE'S jurisdiction.
We already covered a story about the man who saved his house from the LNU Lightning Complex Fires with a little from Bud Light beer. The further good news about that incident is that CAL FIRE lists the LNU fires as 91% contained.
But what's not good news is that last Saturday, yet another wildfire broke out in California. Christened the El Dorado Fire, this inferno is burning near Oak Glen in San Bernardino County.
At the moment, it has burned through 7,386 acres – which makes it pretty small when compared to other wildfires. CAL FIRE says that this blaze is about 7% contained, so there's still a lot of work to be done.
California is suffering from drought, and it doesn't currently take much to get a fire going. A good number of them, for example, have been sparked by lightning striking bone-dry trees.
What sets the El Dorado Fire apart from the others is its cause. Which, unfortunately, is good old-fashioned human stupidity.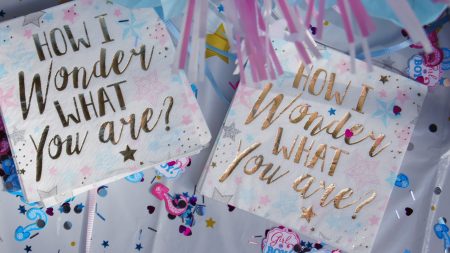 This Party's on Fire
According to a press release posted on CAL FIRE's Instagram, the fire started in the El Dorado Ranch Park in the morning of September 5. The officials determined that the spark that started it all came from a "smoke-generating pyrotechnic device" used during a gender reveal party.
Yeah, let's set off pyrotechnics in a drought-stricken park. What a wonderful idea.
Some of you outside the US might be wondering what a gender reveal party is. In a nutshell, it's a party expecting parents throw for their friends to let them, and sometimes one or more of the parents, to know whether the baby is a boy or a girl.
They could've just told people, you know. Maybe pop a couple of balloons and have some cake if you want to make it festive. But no, it needed to be a real hot occasion.
Here's another hot take: maybe don't set off fireworks when your state hasn't seen rain in who knows how long.
CAL FIRE Captain Bennet Milloy clarified the situation to the Desert Sun newspaper. He said that the event wasn't a huge party per se – just a gathering of immediate family members to take a selfie while the smoke machine belched out appropriately colored smoke.
Well, that didn't stop the machine from throwing sparks into the four-foot-tall grass that surrounded the photo spot. If it's any consolation, Milloy did say the family has been openly cooperating with authorities.
Public Condemnation
Be that as it may, the parents-to-be who decided to let their kid's gender be known with bang have received little sympathy from the public. CAL FIRE's Twitter and Facebook posts about the press release have been filled with exasperated comments.
"It's really not that hard to just put pink or blue balloons in a box, guys," one commenter said on Instagram.
"Cool, so I am having asthma because people really had to do pyro gender reveal. I really hope it was worth it," bemoaned Jen Brucker on Instagram.
Others couldn't help dishing out some dark humor upon reading the news.
"If the flame retardant drop is pink – does that mean it was a girl?" asked @CAHikingMap on Twitter.
"Are those involved being arrested? Charged? Their ignorance is costing the rest of us," username allison.ivey wondered on Instagram.
Well, on that point, we have official confirmation. CAL FIRE says that people can face legal repercussions in such situations.
"Those responsible for starting fires due to negligence or illegal activity can be held financially and criminally responsible," CAL FIRE said.
So, to echo the sentiment already expressed, hope the party was worth it. It might end up costing a pretty penny.
"There goes the college fund," another user quipped on Twitter.
A Reveal to Die For
As much as we'd like to think so, gender reveal party-sparked wildfires apparently aren't a phenomenon isolated to this single case.
According to The Atlantic, another ridiculous gender reveal stunt sparked a wildfire that burned down 47,000 acres of land and caused $8.2 million worth of damages.
In this case, the father-to-be fired a rifle at an explosive target that discharged colored powder to reveal the baby's gender – alongside with sparks that torched the ground. Oh, it was a boy, by the way.
The man in question – US Border Patrol agent Dennis Dickey – plead guilty to a misdemeanor violation of US Forest Service rules and agreed to pay the full cost of damages in restitution. The kid might not see an allowance in a while.
In October 2019, in Iowa, another explosive gender reveal party ended in tragedy. One woman lost her life after the family inadvertently built what was functionally a pipe bomb.
Intended to shoot colored powder into the air, the gunpowder-powered device instead blew up like the bomb it was. The force of the explosion threw a piece of metal shrapnel into the unfortunate woman's head, killing her instantly.
According to Marion County Sheriff's Office, the family was standing 45 feet away from the charge. The fatal shrapnel reportedly traveled a further 144 yards through the air before landing in a field. It's a small miracle no one else was hurt.
It's natural to be excited about your baby, but please: try to celebrate without fireworks – or high explosives for that matter.