Managing pain can be a real pain, but there are things you can do to try help...
Daily pain can become a serious issue as we age. Depending on our field of work, we might start to experience joint, knee, and back pain long before we can call ourselves middle-aged.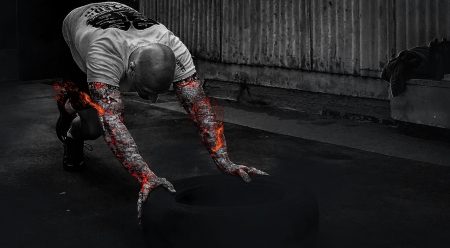 As such, it's important to know what products you can use in scenarios of extreme pain. Naturally, extreme pain will call for strong medication, while constant minor pain is better dealt with the use of natural products that don't affect our precious organs (like the liver and so on).
In the following lines, we'll introduce you to a series of products that are safe to use on a daily basis and can significantly reduce the symptoms of pain!
Lavender Essential Oil
A couple of studies showed that this particular type of oil can actually relieve pain in a natural way. On top of that, lavender is also known to have been used for centuries to help people with their sleep and, most importantly, anxiety.
But, coming back to the modern-day, studies show that, besides relieving pain, lavender might be helpful when it comes to inflammations as well.
CBD Oils and Softgels
2021 is the year of CBD as an all-around value product. It comes with a plethora of benefits and, as it can be seen on this website, it comes in a wide variety of products too.
However, the best part about this wonder element is the fact that it can actively relieve pain, including the one reaching chronic levels. Since it is basically hemp but without the psychoactive element, CBD will relax your entire body and muscles at once.
Clip Grips for Those Affected by Arthritis
A simple but very important invention is the clip grip. This allows you to transform every single glass in your home into a cup with a handle. Naturally, this makes the cups extremely easy to pick up for those that suffer from arthritis.
Its simplicity also makes it easy to fit in a purse or handbag. Therefore, anyone who might need one can have a clip grip with them at all times.
Heating Pads
These are probably some of the first products that come to mind when we think of sore muscles or daily pain. They're very easy to use and don't require more than a steady hand to keep them in the affected place.
On top of that, the heating pads of today are highly portable, meaning that you can have one in your travel suitcase at any given time.
Orthopedic Chairs
Those working a desk job that is affected by daily pain can always rely on an orthopedic chair. Even if it isn't the most appealing product on the market, it certainly helps with joint paint and with sore lower backs.
The downside would be that there are quite a lot of different types of such chairs – from normal ones with some additional functions to kneeling ones that are suitable for certain types of pain, which might make choosing the right one for you a little difficult.
The Bottom Line
In short, daily pain can be easily managed without having to rely on hard drugs/medicine. Even though the all-powerful relaxing pill is a quick and easy fix, you might soon realize that an orthopedic chair or a dash of CBD oil can help relieve pain even better!